Mike Pollitt | Monday 24 September, 2012 16:10
Laura Borner interviewed Debbie Dorling, whose husband Brian was killed while cycling at Bow Roundabout last year. It's a very difficult interview to watch.
Ten cyclists have died so far in 2012. We shouldn't tolerate the status quo.
The whole film, entitled White Bikes, is a cogent run-down of the arguments for improving cycling infrastructure in London. It includes contributions from TfL, the Mayor's office and the London Cycling Campaign.
See also:
Data on accidents which have killed or seriously injured cyclists in London
As Chicago sets a target of zero road deaths, where is our Road Safety Plan?
We can only look on enviously at Berlin's cycling paradise
Is Boris really going to go Dutch – or has he got his head in the sky?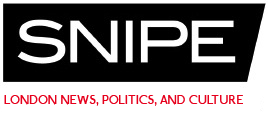 Get the latest articles from Snipe by following on Twitter and Facebook

About this writer
Mike Pollitt
Mike Pollitt is the editor of The Metropolis.
---