Mike Pollitt | Wednesday 30 October, 2013 10:23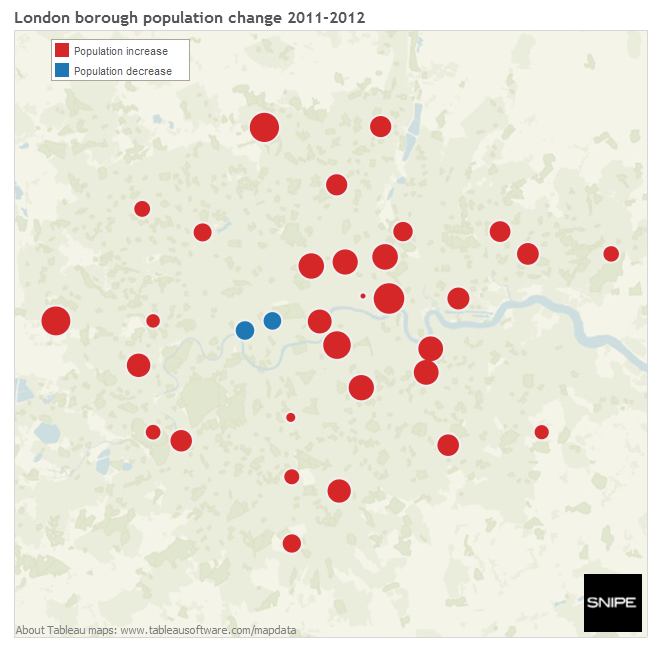 You can hear a fear commonly expressed that inner London is being hollowed out.
The thinking behind this fear runs something like this:
rich foreigners are buying all the homes in inner London, as investments before home, driving up house prices and driving out existing residents
these rich then decide not to live in their swanky new assets for 10 months of the year while they swan round the rest of the world
as a result, zone 1 is well on the way to becoming a ghost town
This fear is powerful, but is it accurate? Specifically, how does a fear of hollowing square with the fact that London's population, including inner London's population, is rising at a steady rate?
We can begin to answer this by looking at those population figures. Between the middle of 2011 and the middle of 2012, the population of every London borough increased, except two. Those two were Kensington and Chelsea, and Hammersmith and Fulham. This is a snapsnot, a one year difference. It's not the full story. But it's indicative.
Hover your mouse over (or jab your finger at) the blobs on this map to see the borough by borough figures.
So, why the decrease in two boroughs, and only two?
It's to do with more than just the housing market. Given that London loses more people each year to the rest of the UK than it buses in, the city's population growth is driven primarily by births and international migration. Unusually, more people are leaving Hammersmith and Fulham, and Kensington and Chelsea for overseas than are coming in from overseas.
But, and here the "rich people buying all the houses" story does come into play, there's also this to consider. It's a map of empty homes.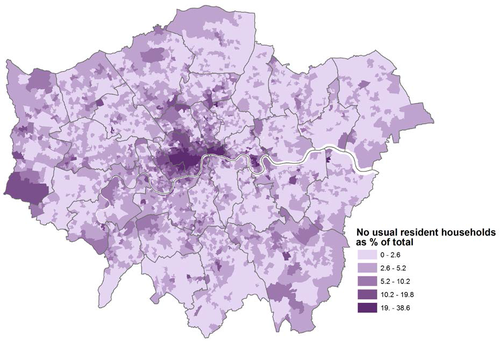 Distribution of household spaces with no usual residents.
A "household with no usual residents" can mean it's someone's second, third or fourth home. It can also mean a house lived in for less than 3 months, e.g. a visiting student or short term worker or something like that [read more in the full GLA report here]. So not all these empty houses and flats are rich people's pied-a-terres, but some of them are.
And this is worth knowing if you want to talk about London hollowing out. The city's population is growing pretty fast, and in almost every borough that force is very strong. If you look at the first image above, the overwhelming story here is not a city hollowing out. It's of a city getting fuller almost everywhere.
Fuller with whom? That's a good question.
But talk of a ghost town, and a doughnut city isn't doing justice to the reality.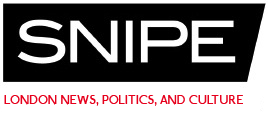 Get the latest articles from Snipe by following on Twitter and Facebook

About this writer
Mike Pollitt
Mike Pollitt is the editor of The Metropolis.
---