Mike Pollitt | Tuesday 3 December, 2013 12:50

Here is part of a poster that was spotted near Chatsworth Road market last week.
There's a long-running story here about the market acting as a symbol of change in this area of London
For example – Chatsworth Rd, the front line of Guardian gentrification essays
It's a story that's generally over-covered, because lots of journalists and bloggers are part of the story because they go to this market, or markets like it, and so have plenty to say about the market and themselves.
I think one part of the story that's under-covered is the confusion over the nature and function of the market itself.
The writer of the poster above thinks of the market in its traditional sense, as a place of commerce. Take the first complaint:
"Overpriced rubbish (NO BARGAINS TO BE HAD HERE!)"
This is a valid complaint.
But based on a misapprehension. Weekend street markets, despite being markets, are the last place to go in search of a bargain.
They are leisure destinations, serving food and coffee, where hungover people with nothing in the fridge can replenish themselves and pick over the night before with their friends.
The non-food stalls which sell trinkets and bric-a-brac are best understood not as real stalls, but as set dressing, creating the pleasing idea of a market environment in which the food and coffee can be consumed. They may sell some goods, but that's incidental to their primary purpose.
When you think of the market as a place to spend leisure time not as a place to buy goods, you understand the frustration of anyone whose expectations of a market are that it will provide useful goods to buy at a reasonable price.
But in 21st century inner-London, that's just not what weekend street markets are for.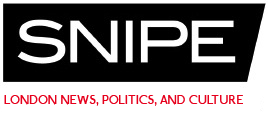 Get the latest articles from Snipe by following on Twitter and Facebook

About this writer
Mike Pollitt
Mike Pollitt is the editor of The Metropolis.
---