Mike Pollitt | Wednesday 17 October, 2012 12:58
FIRST, The manifest Signs of Infection
Horror
Vomiting
Delirium
Dizziness
Head-ach
Stupefaction.
SECONDLY, The Appearances after Infection
Fever
Watching
Palpitation of the Heart
Bleeding at Nose
a great Heat about the Precordia.
THE Signs more peculiar to a Pestilence, are those Pustules which the common People call:
Blains
Buboes
Carbuncles
Spots
and those Marks called Tokens.
The pestilential Poison might be shook…out of the Nerves into the Muscles, and there cause:
Tention
Trembling
Vellication
Yawning
Stretching
and all those other Concomitants of putrid and malignant Fevers.
Taken from the Loimologia of Nathaniel Hodges.
See also:
A story from Victorian London: Mary Rainbow and her nameless murdered child
The best pub names in London, ever
The best church names in London, and where they come from
Sketch of a deliciously gory medico-historical walk with Dr Richard Barnett, focusing on Samuel Pepys's urethra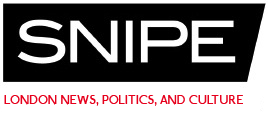 Get the latest articles from Snipe by following on Twitter and Facebook

About this writer
Mike Pollitt
Mike Pollitt is the editor of The Metropolis.
---