Mike Pollitt | Friday 17 June, 2011 11:42
The Whale and Crow
The Razor and Hen
The Axe and Bottle
The Shovel and Boot
The Leg and Stars
The Bull and Mouth
The Bible and Swan
The Frying Pan and Drum
The Hog in Armour
The Dog and Gridiron
The Lamb and Dolphin
The Bear and Ragged Staff
The Ram and Teazle
The Crown and Rasp
Ye Olde Dr Butler's Head
Oh for a pint in any of these. Taken from the book Old London City (1924), by Lilian and Ashmore Russan.
Follow Mike
Twitter: @MikPollitt
Email: michael.pollitt@snipelondon.com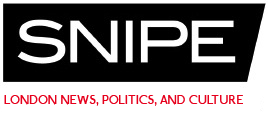 Get the latest articles from Snipe by following on Twitter and Facebook

About this writer
Mike Pollitt
Mike Pollitt is the editor of The Metropolis.
---