BARCLAYS
BORIS JOHNSON
CYCLE HIRE
ISABEL DEDRING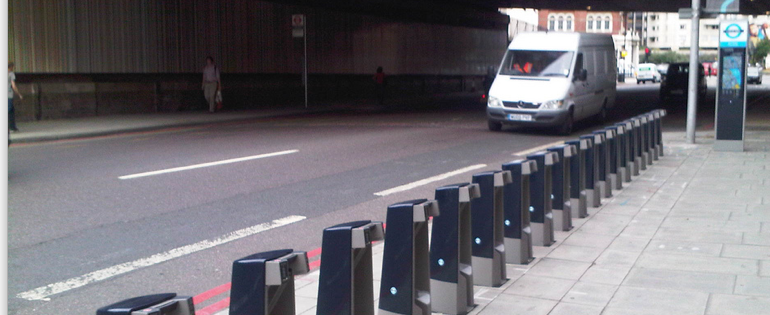 London cycle hire stations left empty for longer
By Adam Bienkov

12 November 2012, 12:59
London's cycle hire stations are being left empty for increasingly long periods of time as operators struggle to manage demand.
Figures released by TfL show that the amount of time stations are left empty has almost doubled over the past year.
In August 2012, docking stations were left empty for an average of three and a half hours each day. An increase of 45% on 2011.
In January, when demand was much lower, stations were left empty for almost one and a half hours each day on average. An increase of 138% on the year before.
The figures suggest that operators Serco are struggling to redistribute the bikes efficiently across the network.
The news comes as TfL announce a doubling of fees for the bike hire scheme.
On the London edition of the Sunday Politics yesterday, the Mayor's advisor Isabel Dedring claimed that cycle hire users were currently getting an "overly good deal."
Host Tim Donovan asked why the scheme is being subsidised by £9-10 million each year whilst sponsors Barclays only contribute a fraction of the overall cost.
London boroughs are also being asked to spend millions of pounds to help expand it across London.
When Boris Johnson first promised the bike hire scheme, he pledged that it would come "at no cost to taxpayers."
Dedring said that funding of the cycle hire scheme would be kept under review.