BORIS JOHNSON
STEPHEN GREENHALGH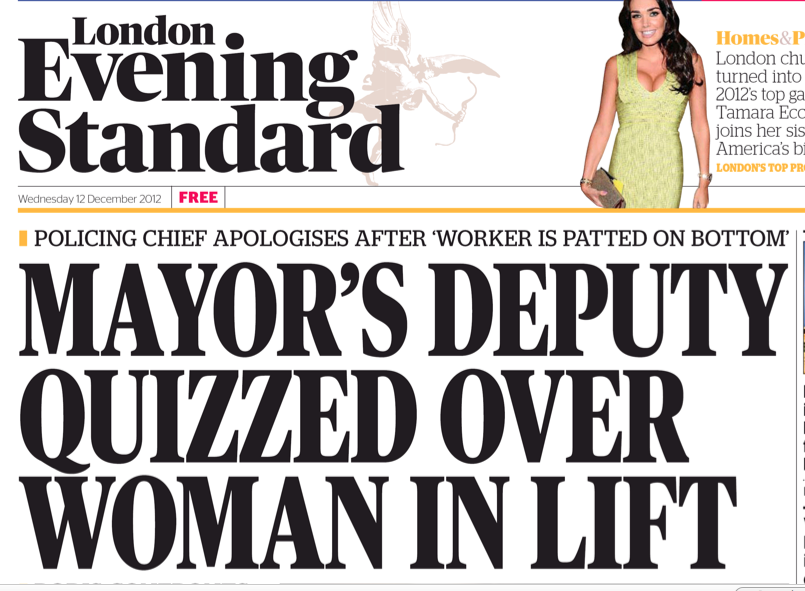 Officials to investigate Stephen Greenhalgh allegations
By Adam Bienkov

12 December 2012, 18:42
City Hall officials will investigate allegations about Boris Johnson's Policing deputy Stephen Greenhalgh after we revealed claims that he had molested a female member of staff.
Last night we revealed that Greenhalgh was accused of inappropriately touching a woman in a City Hall lift.
Greenhalgh issued an apology, but insisted that he could not recollect the incident.
Following widespread media coverage of the story throughout the day, the Mayor tonight ordered an "immediate review" of the allegations.
Labour are now calling for Greenhalgh to be suspended whilst investigations take place.
Labour London Assembly leader Len Duvall said:
"At my request and under pressure the Mayor has finally decided to set up an investigation into these allegations, this will be headed up by City Hall's Monitoring Officer. However, due to the seriousness of these allegations the Mayor should suspend Mr Greenhalgh from his position of deputy Mayor for Policing and Crime while this investigation is underway."
Officials will report to the Mayor, after which he will decide what, if any action, should be taken against his deputy.