Friday 10 August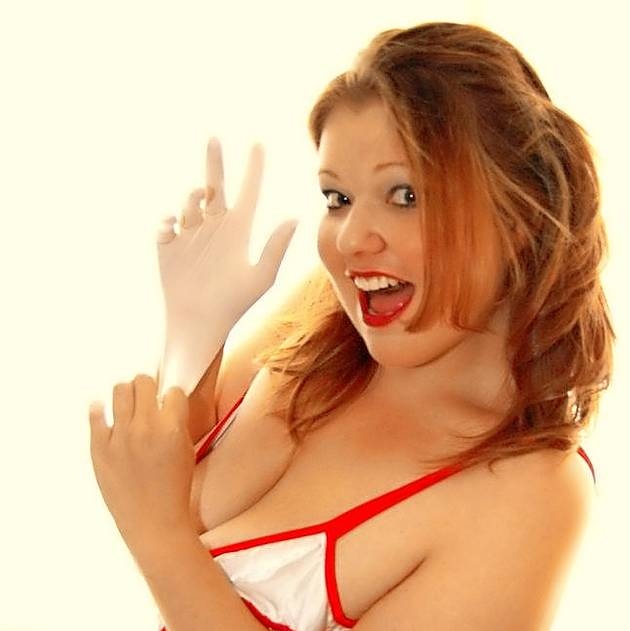 Coin Operated Girl
Travelling the world on private jets wearing nothing but a g-string and a chinchilla snugglewrap. Wined, dined and supine in stretch limos featuring chandeliers and jacuzzis, bound for opulent hotel rooms and rampant, subtle, elegant, animalistic sex smothered in truffle-scented massage oil and rose petals. Yes, the life of a theatre critic for Snipe is certainly glamorous. But what about the lives of professional escorts?
MIranda Kane decided to become a high-class lady of the p.m. for the fun of it, but whether because of her intelligence and business smarts, or because she is just a sweet adventurous gal, she actually managed to keep having fun at it. She loves sex and can find something attractive in pretty much everybody. Under the pseudonym Melody, she joined what was then the small ranks of BBW (Big Beautiful Women) sex workers. Seven years later we have Coin Operated Girl, essentially an educational lecture about her experiences in the biz.
Obviously the sex industry is fraught with misery. With women desperately trying to get by, surrounded by ruthless, abusive men. The business is generally an unhappy one. But COG suggests it could be better. An organised, unionised, womanised escort service could provide for lonely and kinky men while still providing safe, financially viable, emotionally supportive employment women who choose it, rather than find themselves forced into it for whatever reasons.
Enough lecturing from me. Miranda/Melody does an infinitely better job, simply by telling her stories, answering questions, and raising the frilly veil on a mythologised/demonised world. Kane is bubbly, funny and completely open. She's also a firm mistress. Going to the toilet during her show is permitted, but don't expect to escape a razzing when you come back.
Shelter
Three short plays by young playwright Ash Rowbin, focusing on what twenty-somethings are concerned with today. Judging from these one-acts, Strangers, Lovers and Lost Friends, what the kids are worried about is getting old and middle class as fast as possible.
In Strangers a girl who once dreamed of being a Tory politican flirts in a park with a somewhat sketchy guy with no dreams at all. Talking like they're in a play they negotiate what love and identity mean in the new media age. "Anything is possible." "You really believe that?" 21 and already burned out.
Lovers sees a couple arguing about the future. She wants a house in the country, kids, a solid career, a pony, a stick-shift convertible, a zeppelin, a gold-plated butler and her own moon. He pulls pints in a bar and is happy. She wants him to want more and he wants her to want what they have. 23, and ambitions are already crashing.
Three former school chums/ ex-roomies reunite for another friend's wedding. The one who studied and worked hard is now a junior editor at a publishing firm. The one who goofed off now works at a call centre. Unrequited love or perhaps the green eye of envy seeps in and bubbles under what should have been a light hearted reunion. Bitterness rises to the surface. "Why did you want to grow up so quickly? Someday you'll go on Facebook and look back at pictures of us and you'll feel regret that you didn't stick around." But it's the goof off who is clearly the lost soul here. 25, and your life is over if you didn't ignore your youth to work on your middle age.
In the 70s sci-fi film, Logan's Run, citizens are implanted with a device, a red lightbulb in their hand, that turns black when they turn 30. They are then rounded up and executed. In the original 60s novel the bulb went black when they hit 21. Apparently in the real world of the twenty first century the light dies as you leave school.
The performances varied and the script seemed to take one side of each argument and gives its deliverer the best lines. Characterisation is thin, as often happens in polemic plays. It's just a shame that the issues this play is presenting seem so… shallow.
comments powered by