Gavin Mecaniques | Tuesday 3 September, 2013 10:50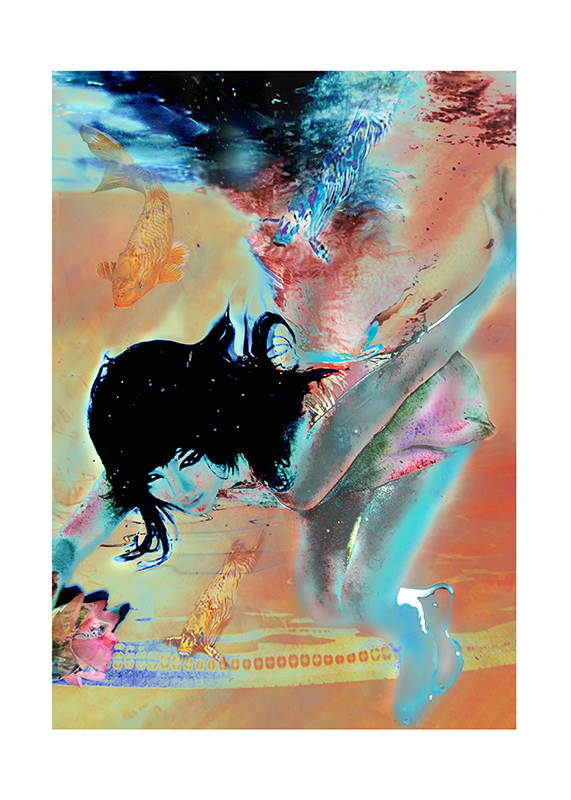 _Featuring original and reworked portraits of Pussy Riot, Patti Smith, Bjork, Yoko Ono and Kate Moss, photographer Kate Garner's new show "Warrior Women" opens at the Zebra One Gallery this month. _
Please describe yourself in three words.
Clumsy, Kung, Fu. 
Why were you drawn to photography?
By chance. I was offered very few options in life due to place and time of birth. I met someone who was going to college to study photography. It was an extremely foreign idea for me so I followed it. 
Who are the Women Warriors?
Women who take chances. Women who want to challenge the status quo. Women who are afraid, but step by hesitant step persist in following their own path. They are as diverse as  Malala Yousafzai standing up to the Taliban or Siouxsie Sioux mesmerising audiences at age 56.
What links your work together?
My artistic path is an extremely winding and, I think, a slow one. Basically I'm a portraitist interested in telling stories through the people I photograph. The stories I'm interested in are how women and mens differing physicality has led to intense brutality towards women. Playing with sex roles to such an extent that the existing lines blur  and the rules loosen up to free us all. The roles of our gods and goddesses and how we relate to them. The animal holocaust that is happening especially in our farming practices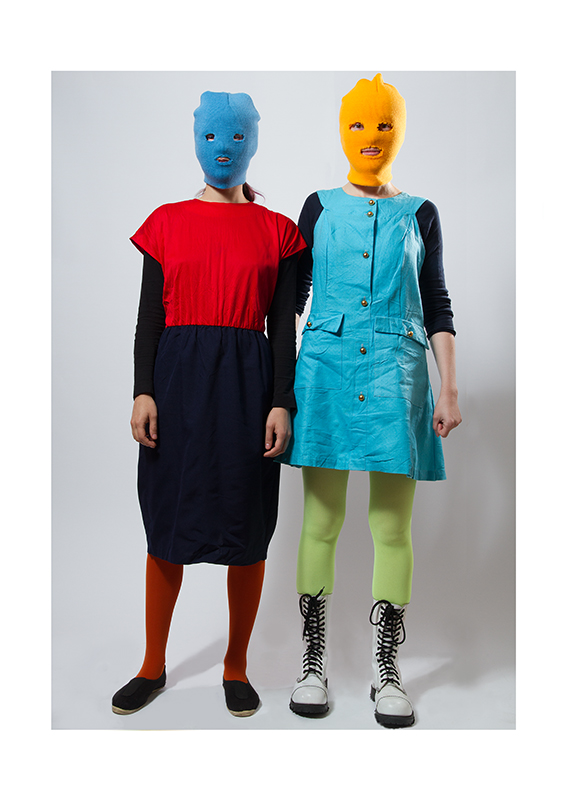 Pussy Riot
You've photographed a lot of well known faces. Have you shot a "hero" of yours?
Iggy…i only had a few minutes to shoot him in the green room after his latest show at the Royal Festival Hall. I met him years ago at a party in London when I was a little girl, he's an even more powerful presence now he is much older. People throw power at famous humans so when they walk into a room (I was in a crowded room). there is a swamp of emotions going on from all the other people. I had a tiny moment to create a bubble and get an image i could vibe off. I got it.  It makes me happy.
What's the strangest picture you've taken?
I've done reportage occasionally, photographing a sex worker in san fran in her tiny room was interesting.  She was dismayed by one of her clients telling her he fancied younger women with tighter skin, she could have been someone's auntie. Her demeanor and look was very simple and plain. I was interested that she cared about such things.
What inspires you?
My whole life inspires me. Eg. talking to a man by the side of the road in San Juan California. Finding out that although he looks like a multi millionaire with his white clothes, big brimmed hat and a tiny chihuahua on a lead, he got his clothes from good will and lives in a trailer, but he is rich rich rich because he plays guitar and writes his own songs, looks amazing  and has time to sit and talk to a stranger.
What photo of yours are you proudest of?
Hmmmm there isn't one… i have two on the walls of my home that i'm very fond of, two men of very different characters cojoined by the costume they are wearing. I took it backstage at a horsemeat competition in Vauxhall.  I have painted on top of it with acrylics, latex and gold leaf.  It looks like a Klimt.  that would be hard for me to part with. The other is an image I have painted over of a japanese girl named Manami, shot in the desert wearing a silver breastplate. She is extremely warrior.  That will be going up for sale at this next exhibition, but priced so high hopefully no-one will buy it and I can take it home again.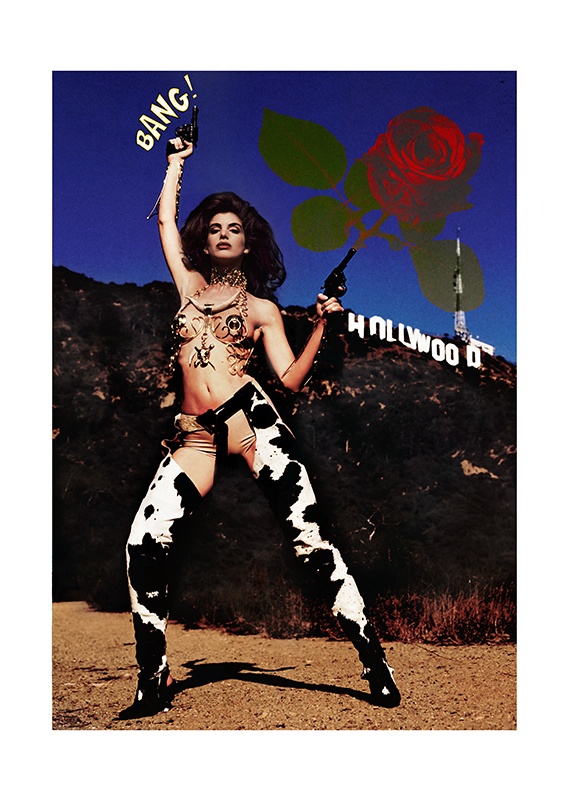 Cowgirl
How do you take a a great photo?
It depends what your definition is. If you manage to communicate in any way the story you're trying to tell, then it is a great photo whether it is blurry, framed unconventionally, over- exposed…
Digital or film?
Both. Screen printing, potato cuttings and Lino print. Any means.
What's the best (or worst) advice you've been given?
Best… where and what you are is enough. Worst… why can't u be more like…..fill in as you will. 
What music are you listening now?
My husband, Emit Bloch and daughter Grace Inspace. Jake Bugg. Lana Del Ray.
What do you love (and hate) most about London?
Love my friends, hate the weather. 
What's next?
An exhibition collaborating with Emit Bloch. Tp Paris to photograph Femen and do a track with them. Would like to photograph Malala Yousafzai and turkish oil wrestling. Campaigning against safari companies killing endangered animals. 
Kate Garner's Warrior Women can be seen at the Zebra One Gallery from 7th Sept to 8th Oct. Her website is www.kategarner.org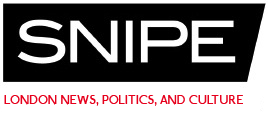 Get the latest articles from Snipe by following on Twitter and Facebook
About this writer
Gavin Mecaniques
---