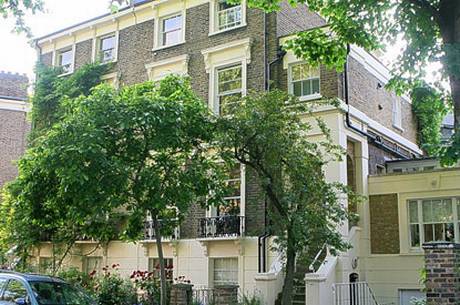 Boris Johnson unveils London's first 'garden garden'
By Adam Bienkov

22 days ago
Boris Johnson today unveiled London's first ever "garden garden" at a star-packed event at his house in London.
The £6 million project, which includes a life sized gold statue of the mayor, a revolutionary "fly-under" garden path and a four-runway floating bird bath, has taken six years to create and will be enjoyed by no-one.
"You've seen the garden city and the garden bridge. Just wait until you see the garden garden," Johnson told journalists outside his house in London, before closing his front door.
A number of departing stars spoke of their wonder at the project.
"He really has outdone himself this time," former magazine editor and poverty tourist Rachel Johnson told the Evening Standard.
"This once again proves why he should be prime minister" former MEP and part-time radio host Stanley Johnson added.
"The Johnson family truly is a force to be reckoned with," part-time Standard columnist Leo Johnson told reporters.
The mayor came under fire recently after it emerged that 95% of the funding for the privately financed project had been paid by Transport for London.
"Transport for London is committed to creating 10,000 new open spaces across London," a spokesperson for TfL said.
"And basically he's the Mayor so when he asked us for the money we had to hand it over," they added.