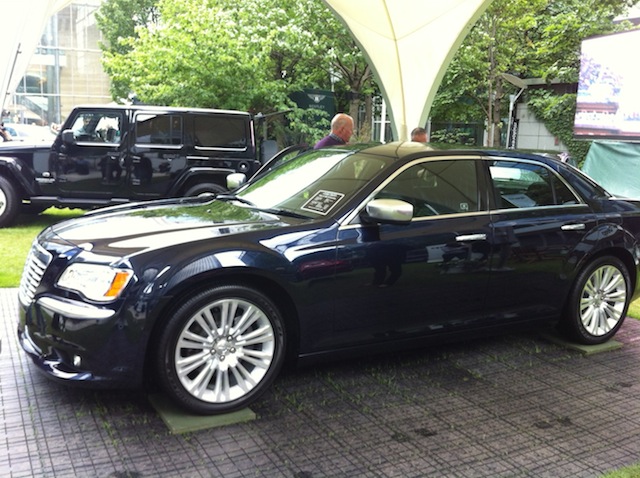 Sponsored Post
Detroit meets the Isle of Dogs: The 2012 Chrysler at the Canary Wharf Motorexpo
By Darren Atwater

20 June 2012, 20:32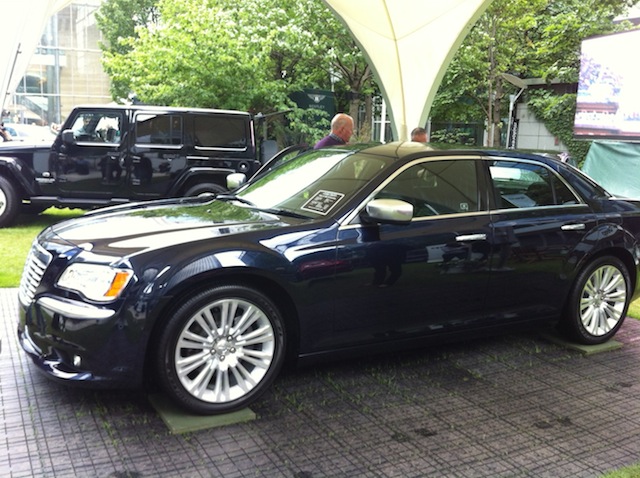 This is a sponsored post in partnership with Chrysler
The annual Canary Wharf Motorexpo is an innovative event. Rather than stuff hundreds of autos in a environment better suited to a sporting match or agricultural show, Motroexpo places most of its exhibits in its natural habitat, locating cars throughout the nooks and crannies of Canary Wharf. (Although a few beautiful vintage convertibles were sensibly indoors.)
Rather than under horrific fluorescents, the crowds can view these motors in the natural sunlight, or, as it was last Saturday, under monsoon conditions.
One of those vehicles that stood out in the rain was the 2012 Chrysler 300C. Oozing Detroit cool, the characteristic silhouette is crisp, clean and refined with the more steeply raked windscreen lending it an aerodynamic appearance in marked contrast to cookie-cutter teardrops. Marked wing lines front and rear are higher than the bonnet and boot they embrace, and emphasise the spaciousness of the passenger compartment. Combined with 20-inch aluminium wheels on the Executive, they give the car a sporty low-to-the-ground appearance. The convex doors are stylishly embellished with chrome-plated door mirrors, while the fixed window on the rear doors helps contribute to improving external visibility.
Simplicity is the rule here. Unlike many rivals which offer a baffling array of engine sizes and trim levels, the new Chrysler 300C, which will become available here in two versions, promises the perfect power output for the car, with two well-judged specifications. The new 3.0-litre V6 turbo diesel benefits from Fiat Group Automobiles' ground-breaking MultiJet 2 technology to provide a class-leading compromise between effortless power and fuel-saving efficiency.
The 2012 Chrysler 300C, which launched in the UK on 14 June, retains a unique position in the executive sector. By offering the type of engineering, design, materials and driving dynamics that European buyers expect, combined with American style, personality and value for money, the 2012 Chrysler 300C will appeal to head and heart.
Motorexpo attendees were booking Chrysler 300C test drives through the Motorexpo's central DriveMe facility, which allowed you to test drive almost any car you can see at the Expo, a real innovation. Unfortunately, the Motorexpo has now moved to Toronto – and then to New York.
But, there is a way around that. You still test drive a Chrysler 300C by clicking here. Chrysler can also be found on Facebook and Twitter.