Darryl Chamberlain | Friday 11 February, 2011 11:33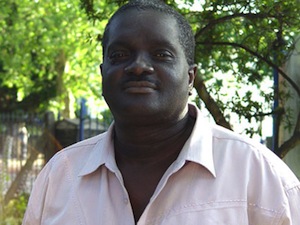 A Labour councillor in Lambeth could be thrown out of his party for telling its leadership to "get real jobs" in a row over cuts.
Kingsley Abrams is charged with bringing the party into disrepute after clashing with leader Steve Reed and fellow cabinet members on Monday night.
The cabinet meeting approved a draft budget containing £37m of cuts, with backbencher Abrams joining local campaigners to protest against them.
Abrams was the only Labour councillor to have voted against the cuts when his party met to discuss them, and even appeared on a protest flyer when he was photographed on a previous demonstration against the council's budget.
He is reported to have said he would "fight to the death" to protect a library in his Vassall ward, which is under threat of closure.
Abrams told cabinet members to "get yourselves real jobs", and was then told by leader Reed that his behaviour was "disgraceful, coming from a Labour councillor".
According to fellow Lambeth Labour councillor Mark Bennett:
"Shouting ensued between Cabinet Member for Children and Young People, Cllr Pete Robbins, and Kingsley. The audience started shouting for Cabinet to apologise to Cllr Abrams. Chants of 'apologise' and 'shame on you'. "
Now Abrams is accused by local party secretary Jenny Brathwaite of bringing Lambeth Labour into disrepute, intimidating members (he is alleged to have told a cabinet member to "piss off"), and breaking the confidentiality of Labour group meetings by revealing which way each member voted in its discussion over cuts.
An investigation is now taking place, with Abrams due to find out his fate on 21 February.
It's not the first time Abrams has clashed with his own party. Politically neutral council staff were told to monitor his e-mail last year after allegations he was leaking sensitive material to the local press and Labour's bitter local rivals in the Liberal Democrats – claims he has consistently denied.
Abrams, who was suspended from the party for four months, said the party tried to set him up by sending him a false news story in the expectation he would leak it. Vauxhall MP Kate Hoey accused Steve Reed of "shoddy behaviour" in pursuing the case against Abrams.
Ironically, Reed is facing his own hearing next week at the council's standards committee, accused of using his blog to publish financial details about a Labour councillor who had defected to the Conservatives. If the committee rules against him, he could be banned from public office for a spell.
Kingsley Abrams has declined to comment on the allegations against him.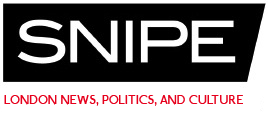 Get the latest articles from Snipe by following on Twitter and Facebook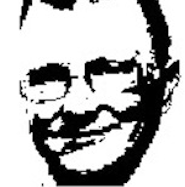 About this writer
Darryl Chamberlain
Darryl writes Greenwich's 853 Blog and contributes to the Charlton Champion.
---