Darryl Chamberlain | Tuesday 13 December, 2011 14:16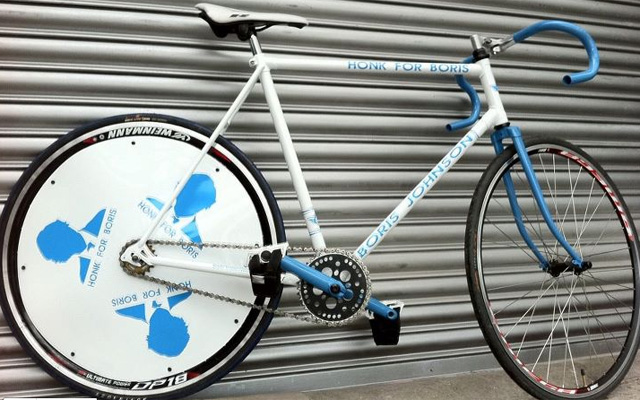 So, after a year which has seen 16 cyclists die on London's roads, which vehicle have London's Conservatives – the ones which walk out of meetings rather than discuss road safety – chosen to help push Boris Johnson's re-election push?
That's right, a bicycle. Meet the Honk for Boris bike, lovingly created for 20-year-old Tory activist and Boris buddy Einy Shah by Barnet-based Cole Coachworks.
Whether the friends and families of those who have died on London's roads will be as keen to "honk for Boris" is another matter, but photos of the bike feature on Cole Coachworks' Facebook page.
Naturally, Shah, who's the deputy chairman of London Conservative Future, is delighted with her new wheels. Another visitor, though, was less impressed…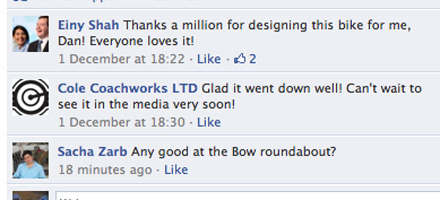 "Every campaign needs an Einy!," boasts Boris's brother Jo Johnson. With a bike like that, she's no doubt got a bright future – just so long as she avoids the Bow roundabout, the Kings Cross one-way system, the north side of Blackfriars Bridge, the Elephant and Castle…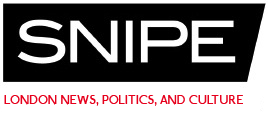 Get the latest articles from Snipe by following on Twitter and Facebook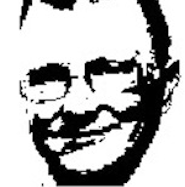 About this writer
Darryl Chamberlain
Darryl writes Greenwich's 853 Blog and contributes to the Charlton Champion.
---