Darryl Chamberlain | Sunday 19 August, 2012 18:48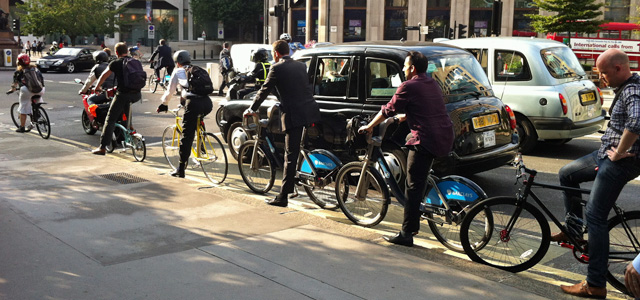 It's nearly midnight on a balmy Friday just after the Olympics. A man on a Boris bike wobbles across the junction outside Southwark station, one hand on his bike, the other clasped to his ear around a mobile phone.
He's barely moving in a straight line, and then his laptop bag falls off onto the road. Cars toot him as he scrambles to pick up his belongings, still with phone clasped to his ear. Is this Boris Johnson's cycling legacy?
If you've been lucky enough to visit our shiny new Olympic velodrome, chances are you didn't make it there by bike.
While Team GB bask in their success on the track, the death of a cyclist just yards from the Olympic Park during the Games highlighted the risks faced by those out on the roads.
London's cycle campaigners are sure they've got the mayor behind them in their push to make the streets safer – but is he really on board?
If you did try to get to the Olympic Park from the centre of the capital, chances are you'd have to pedal along the A11 for at least some of the way. Boris Johnson's shiny new Cycle Superhighway 2 was meant to provide a clear ride all the way there.
It proved anything but, as the Barclays Cycle Superhighway story began to encompass tragedy as well as farce.
Two cyclists died in three weeks at the eastern end of CS2, at the Bow roundabout. Suddenly, City Hall's trumpeting of the superhighways was silenced, as it realised these token blue lanes were, in many locations, anything but super.
The Bow tragedies also amplified complaints from the London Cycling Campaign. Once a fairly docile organisation, the LCC had been pushed into action by its members, who'd already decided it should press for Dutch-style segregated cycle lanes and better junctions in its manifesto for the mayoral election.
LCC members had, quite simply, had enough of being forced into foot-wide gutters because planners put cars first.
The candidates also came under pressure from The Times, which launched its Cities Safe For Cycling campaign after one of its journalists was left in a coma after an accident.
One by one, the main candidates signed up to LCC's Go Dutch pledge. The last to sign? One Boris Johnson. Will he be as good as his word?
The LCC hopes so. Shortly after May's election, the mayor announced 50 junctions will now get cycle-friendly revamps.
So far, it's a start. But since then, the mayor's mind has been wandering like a drunk banker trying to cross a junction on a Boris bike . He also blurted out at to London Assembly members that Dutch-style schemes would be trialled at Vauxhall Cross and Greenwich.
Except nobody actually knew what he meant by "Greenwich". Was it the town centre, blighted by a one-way system? Or the vicious roundabout a mile east, where the Woolwich Road meets the Blackwall Tunnel approach, which saw the death of Adrianna Skryzypiec when her bike collided with a lorry in 2010. Or was it somewhere else in the wider borough?
Three months on, nobody, even at City Hall, knows what on earth he was talking about.
Not even the local council knows – but that shows cycle campaigners' other problem. Many London boroughs, which run most of the capital's roads, simply don't care, and don't have the same level of scrutiny as the mayor.
Asked at the town hall in June if Greenwich Council had bothered asking City Hall what Boris had been talking about, cabinet member Harry Singh admitted it hadn't.
Pressed further, he said officers would belatedly be in touch with TfL to discuss "the cycle lane".
It was pretty clear that the borough's man in charge of cycling hadn't a clue what he was on about.
Greenwich isn't the only council without much interest in cycling – far from it. The ill-fated CS2 superhighway stops a mile short of the Olympic Park because Newham Council objected to blue paint on its roads. If the LCC means business, it needs to be pressing the boroughs at their elections in 2014 too.
Back to Boris, and it's clear his mind's still wandering. Last week, he told his house rag, the Evening Standard, he was looking at cycle paths alongside railway viaducts – admitting even then it was a "blue sky" proposal and no detailed plans had been drawn up.
But if one indication (reported by Cyclists in The City on Twitter) is true – that the first route will be along the Liverpool Street to Stratford line – then once again it'll be of limited use to anyone who isn't commuting between specific points. And it diverts attention from the whole point of the Go Dutch campaign – to make streets safer for everyone, not just give cyclists a fast route into zone one.
The same City boys who use Boris bikes might find a fast route to Liverpool Street useful – but for anyone who wants to get around on normal roads to get to the shops, school, or anywhere else, it's just going to be a gimmick.
But then, Boris's successes so far have been in diverting attention from his failings – in building a bike hire scheme instead of making streets safer for cycling, and opening a cable car in place of building any more sensible river crossings.
The mayor once said cycling around the Elephant and Castle was fine "if you kept your wits about you". London's cycle campaigners will have to do the same if they want to make sure Boris sticks to his promise.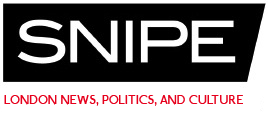 Get the latest articles from Snipe by following on Twitter and Facebook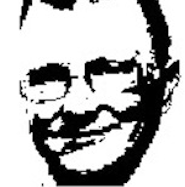 About this writer
Darryl Chamberlain
Darryl writes Greenwich's 853 Blog and contributes to the Charlton Champion.
---