Adam Bienkov | Sunday 14 April, 2013 08:02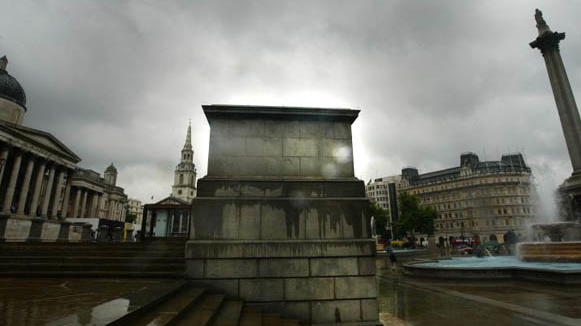 The public are opposed to any new statue of Margaret Thatcher being erected in London, a new poll has found.
50% of the public oppose a new statue of Thatcher anywhere in the capital according to pollsters YouGov. Just 29% support it.
Even more people are opposed to placing the statue in Trafalgar Square. 64% reject the idea. Only 18% support it.
The idea of placing a statue on the fourth plinth was first raised by government ministers and initially backed by Boris Johnson.
However City Hall have since backed away from the idea saying that they are looking for more "appropriate" locations such as Parliament Square.
There is already one statue of Margaret Thatcher inside the Houses of Parliament.
Two days ago former Mayor Ken Livingstone said on the BBC that the fourth plinth was being kept vacant for a statue of the Queen.
He told the audience of Have I got News For You:
"When I became Mayor I was told that it was actually reserved for Her Majesty. I'm not supposed to say that so you can't tell anyone."
The suggestion of renaming Port Stanley in the Falklands "Port Margaret" is also overwhelmingly opposed by the public.
According to YouGov, 62% of the public are opposed to the idea. Only 17% support it.
The public were not asked what they think of Boris's other suggestion of naming a new four runway hub airport in the Thames Estuary "Margaret Thatcher Airport."
---