Darryl Chamberlain | Tuesday 13 September, 2011 11:06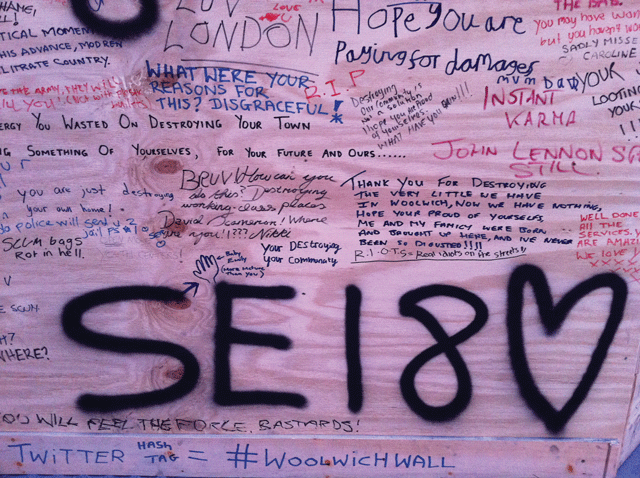 "Lewisham Council's budget been slashed 30%. We can't afford this. Please please stop. #LondonRiots"
The trouble with London's borough councils is that, even when they scream and shout, nobody usually takes much notice of them. Lewisham councillor Mike Harris thought he'd try to reason with looters on Twitter – but somehow local government finance didn't really resonate with the thieves who ransacked Lewisham and Catford.
Most of the best work of London's boroughs goes on almost unseen – and once day broke on 9 August, and London came to terms with an almighty hangover, it was their armies of street cleaners who were hard at work restoring some dignity to the streets, long before Boris Johnson posed with a broom in Battersea.
Some coped better than others. Mike Harris might not have stopped the looting of Lewisham – but his idea of a carrot mob to support local market traders gave them a boost.
Others also worked to support communities. Haringey gathered up donations for those made homeless in Tottenham and was overwhelmed. It's now promoting a "great book" where people can share their experiences. Croydon held a youth parliament. Ealing and Camden held public meetings.
But one district, already battered by looting and arson, got the big stick from its council instead. Welcome to Woolwich, a town with a fascinating military and political history, but now a beaten-up, beaten-down place that's not likely to feature in any "new Hoxton" lists soon.
There's few media types in SE18, so the cameras missed its biggest pub, The Great Harry, burning down along with a nearby clothes store. When the Evening Standard documented London's night of rioting, Woolwich wasn't even on the map.
As residents of Peckham created their much-documented wall of love on a Poundland, messages of hope and despair appeared on the plywood boards around The Great Harry. "RIP Woolwich," read some.
"You can break our town, but you cannot break our spirits," read another.
The Woolwich wall was no feelgood story for the end of the regional news, but one local's persistence finally coaxed a curious reporter down to take a look. Sky News liked it so much, it returned the next night for another feature. Proposals were put to the council to save the wall, just like Southwark was keeping the Peckham Post-Its.
The instigators of the wall – a large, ad hoc group – organised a public meeting to find out just what Greenwich Council were doing, and why the police's response was so inadequate the night Woolwich burned. That's where the trouble began.
At the last minute, Greenwich boycotted the meeting. One of the many people behind it had admitted to past involvement with the English Defence League. An awkward situation, of course, but instead of co-opting the group and sidelining the member with the iffy past, or holding its own meeting, it simply blanked the whole group.
Fellow organisers, with no links to the extremists, were left to hold their meeting in the rain after being banned from two venues.
But what had Greenwich done to calm people's nerves in Woolwich after the riot? Granted, it had put in place plans to help local shops, but as far as local people went, there was nothing – except a threat to evict anyone from a council property who had been involved in looting.
Despite being legally dubious, it started a wave of municipal willy-waving across London boroughs, finally won when Wandsworth started to evict the mother of someone who'd been charged – but not convicted – of causing trouble in Battersea.
So Woolwich's wall stood in place of any positive message from Greenwich Council. A few days later, religious groups held a small rally there – nobody from the council showed – but the next day, it was gone.
Workmen told me they'd been sent by the council to paint it over. The property's owners said they had given it the go-ahead "after consulting with the council".
While Peckham's sticky notes were saved, Greenwich leader Chris Roberts was having none of this sentimentality on his patch. He used a column in the council's weekly newspaper to bemoan "a fixation with burnt-out buildings". His deputy said the week-old wall was 'like when you have flowers on lamp-posts for years and years'.
The burnt-out shell of the Great Harry is now covered in hoardings promoting Greenwich Council's work in the area. Royal borough next year, Olympics and a new mega-Tesco too… everyone in Woolwich knows the drill.
But they still don't know why there were so few police to protect them on 8 August, and nor do they know quite what the council will do to make them feel safe in an edgy town centre.
Instead, the shoppers of Woolwich go from pound shop to charity shop, as they did before the riot, but this time underneath a big screen depicting images of those wanted for thieving.
When Olympic visitors arrive next summer for the shooting events on the common, they'll be looking to find proud locals excited about the future. Unless someone tries to engage with the community in Woolwich, they'll be better off just looking away instead.
The videos embedded here are from Woolwich-based production company Jellyfielders .
Contact this writer at darryl.chamberlain@snipelondon.com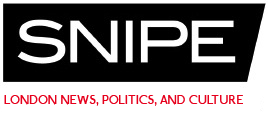 Get the latest articles from Snipe by following on Twitter and Facebook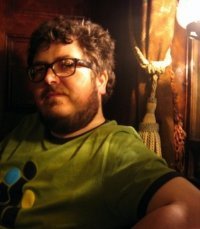 About this writer
Darren Atwater
Darren is the editor and publisher of Snipe.
---