Guardian & Telegraph claim town is divorce happy, don't know online divorce firm operates there
By Darren Atwater
Thursday 21 February, 2013 16:45
Yesterday, The Guardian proclaimed Weston-Super-Mare as the divorce capital of the UK, noting that 'Some 2,447 divorce petitions were lodged in the coastal town of just 80,000 people last year.'
Today, wiggy Telegraph Cristina Odone wonders 'maybe it's something in the water; or maybe it's about living in a small town, where everyone knows each other's business and sleeps with each other's spouse.' She wants mediation to save everyone's soul from the sin of divorce.
Neither newspaper noted that divorce factory Divorce-Online.co.uk sends most of its divorce cases to the town.
Weston is not a divorce hotspot. I am the MD of online Divorce company Divorce-Online.co.uk. We send all our managed cases to Weston. 95% of their divorce cases come from our firm and we are based in Swindon with clients from all over the UK. Has anyone bothered ringing the court to ask why this is happening? (Mark Keenan)
---

Get the latest articles from Snipe by following on Twitter and Facebook
About this writer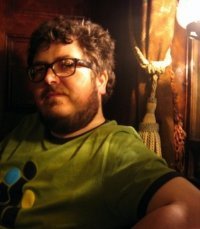 Darren Atwater
Darren is the editor and publisher of Snipe.
---