Darryl Chamberlain | Sunday 16 January, 2011 13:10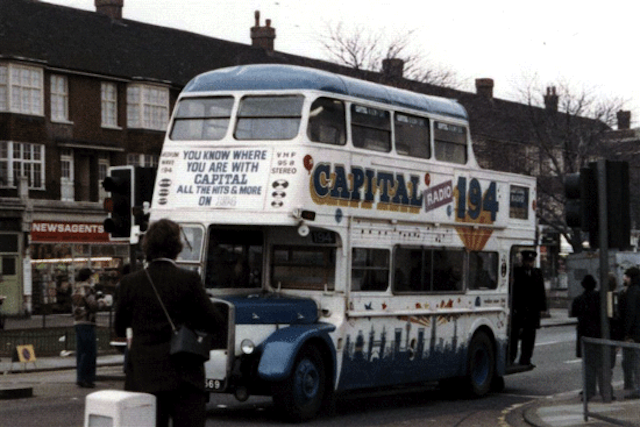 Think it's a bit early for your new year resolutions? London's best-known radio station has already made its promise for 2011—to outgrow the Big Smoke, and to end 37 years of being solely associated with London.
Chances are, though, you probably won't notice Capital FM going national in January. For when was the last time you listened to it? As a discerning Snipe reader, its Top 40 playlist probably isn't your bag. But when was the last time you heard it in a shop, a cafe, or in a cab?
It wasn't always this way. Throughout the 70s, 80s, and much of the 1990s, Capital Radio was ubiquitous. You couldn't get away from it. If you were brought up in London then, chances are some Capital jingle is still lurking at the back of your brain somewhere.
Or worse, an old ad slogan (like the car dealers who remain "nice people to do business with!", or a long gone "big red building on Petticoat Lane!".)
Capital was everywhere because there wasn't much choice. Both it and LBC launched in 1973 as competition for the BBC.
With Radio 1 on medium wave, it was the only place to hear pop music on FM in London. So getting on the playlist carried a bit of kudos. After a few sticky years, it ate into Radio 1's audience with a broad range of music—jazz and reggae found a place on 95.8FM along with the hits of the day and middle-of-the road delights.
When punk was being demonised elsewhere, John Lydon gave his first in-depth interview to Tommy Vance in 1977, where he chose tracks by Peter Tosh, Ken Boothe and Tim Buckley.
Others found it harder to get through the doors at its Euston Tower HQ—The Clash's 'Capital Radio' was a pointed attack on head of music Aidan Day, sending up its "in tune with London" jingle.
Unthinkable now, Capital was an early backer of hip-hop, with Mike Allen's shows building up a dedicated following from 1984. Tim Westwood spent seven years there before joining Radio 1.
But towards the end of the 1980s, the station became more aggressively commercial, shedding its specialist shows and spinning off its oldies station Capital Gold. Chris Tarrant started doing his breakfast show, and Pat Sharp and Mick Brown championed the likes of Bros above the screams of thousands of London teens.
But it was still London's station. I remember hearing Pat Sharp and Mick Brown junk their cheesy act one Wednesday night as news of the Kings Cross fire disaster broke.
More recently, its coverage of the 7 July attacks was sober and informative; eschewing the speculation heard elsewhere on the dial.
At its 1990s peak, Capital moved to swanky new studios on Leicester Square, set up its own record label and tried to buy Virgin Radio—but ended up enraging indie fans by buying the struggling Xfm.
Competition did hit Capital, though. Magic and Heart ate into its audience, just like it did to Radio 1 in the 1970s, and listening figures fell as it kept on relaunching itself. Did it want to be like Kiss, Radio 1, or something like its old, diverse self?
Finally, it has an answer. It's going after Radio 1 by going national. From January, stations from Glasgow to Southampton will relay most of Capital's shows.
It's not new, of course – Heart and Magic are already national brands, but heaven knows what listeners in Edinburgh or Cardiff will make of a station called "Capital" coming from England's premier city.
In an era when demands for profit are greater, it's harder for London to hang on to its own media—ITV junked its London stations years back, while the Evening Standard reflects the concerns of a national rather than a city paper.
Maybe bigger really is better—and who really needs a radio station that plays Rihanna or Razorlight 47 times a day? But London is poorer without broadcasters who can sympathise about delays on the Tube or tell you about that free gig around the corner.
It'll be back to the internet to find this stuff out, then.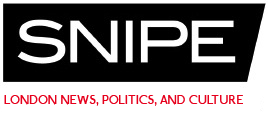 Get the latest articles from Snipe by following on Twitter and Facebook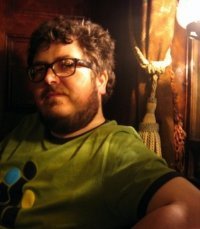 About this writer
Darren Atwater
Darren is the editor and publisher of Snipe.
---