BORIS JOHNSON
IAIN DUNCAN SMITH
STELLA CREASY
WALTHAMSTOW DOG TRACK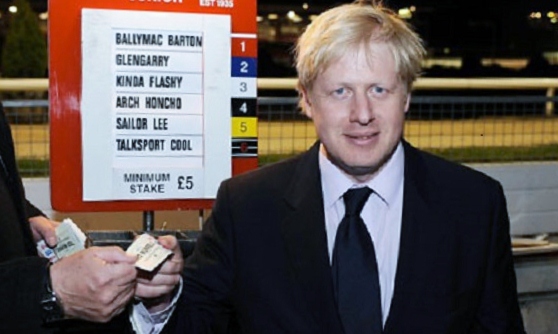 "What's the point of Boris?" asks Iain Duncan Smith
By Adam Bienkov

31 October 2012, 10:58
Former Conservative leader Iain Duncan Smith has launched a bitter attack on Boris Johnson after he approved the redevolpment of Walthamstow Dog track.
Chingford MP Duncan Smith said that he was "absolutely furious" about Boris's decision and said that his constituents were now asking "what's the point of Boris?"
Two years ago Boris publicly joined Duncan Smith and local Labour MP Stella Creasy in their campaign to save the stadium.
However yesterday he reneged on his support saying that the redevelopment plans would be a "major boost for Walthamstow."
Duncan Smith said that Johnson had failed to show leadership. He told BBC London radio:
"I've been secretary of state for a while. You take tough decisions. Sometimes when your officials tell you that this might happen, you say 'Lots of things might happen but I tell you what will happen. I'm going to overrule this or make a decision here. And that's what it takes to be in charge and to be leader."
In a joint statement Duncan Smith and Stella Creasy accused Boris of misleading voters about his support for the scheme:
"We are deeply disappointed in the Mayor of London as we understood him to be in support of the dog track and our constituents voted for him partly on this basis. This isn't over yet – we are taking the matter to Eric Pickles now."
A recent freedom of information request by campaigners revealed that developers are set to make a £14.5 million loss on the scheme.
The viability report also threw doubts on the developer's promise to contribute £3.8 million to local sports and education facilities.
Campaigners against the redevelopment of Walthamstow dog track today vowed to continue their fight against the proposals.