Kathryn Bromwich | Wednesday 9 October, 2013 12:47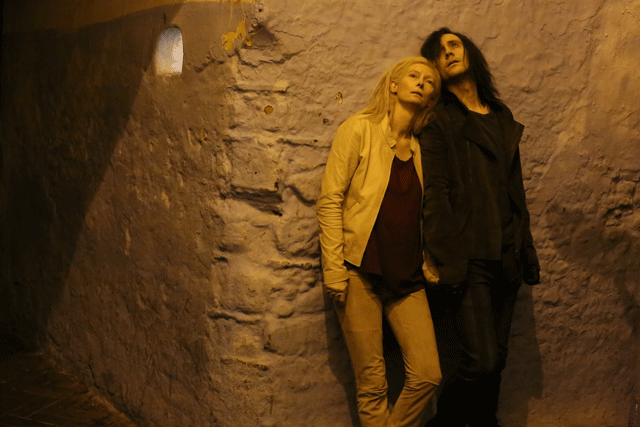 Only Lovers Left Alive
Why is Tom Hanks suddenly everywhere? Can we finally see the French lesbian film? A beginner's guide to LFF.
Less glamorous than Cannes, less star-studded than Venice, and smaller than Toronto, it's the 57th yearly film festival organised by the British Film Institute. But what it lacks in bling it makes up for in quality: this year's line-up is widely seen as the strongest in a long while. Opening day coincides with the BFI Player launch – essentially iPlayer for cinephiles – which will screen daily reports from the festival as well as classic and contemporary films. LFF runs 9-20 October.
What are the best films this year?
It's hard to choose. Steve McQueen and Michael Fassbender are reunited in 12 Years a Slave, a harrowing film based on the true story of a free man sold into slavery. Critics at Toronto called it violent, depressing – and superb. Director of Sexy Beast Jonathan Glazer brings us another sexy beast in the form of an alien Scarlett Johansson in a wig, in the opinion-polarising Under the Skin. The Coen Brothers are back on top form with Inside Llewyn Davis, about an unsuccessful Dylan-esque performer and his toxic personal relationships (hello, embittered Carey Mulligan).
Clio Barnard's The Selfish Giant is a gritty modern-day adaptation of the Oscar Wilde short story, and since her film The Arbor was one of the most disturbing films of 2010 (in a good way) this is essential, if difficult, viewing. Philomena wins the Oddest Buddy-Movie Pairing prize with Steve Coogan and Judi Dench searching for her lost son in this Stephen Frears drama. Richard Ayoade of Submarine fame gives us The Double, which sees Jesse Eisenberg driven crazy by a doppelgänger in this Dostoyevsky adaptation.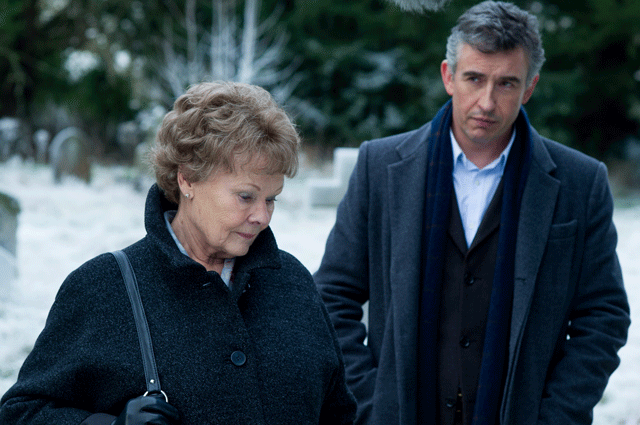 Philomena
If this all sounds a bit serious, watch out for semi-rom-com Enough Said, Nicole Holofcener's follow-up to Please Give starring James Gandolfini in one of his last roles. Twenty Feet from Stardom is a long-overdue documentary about the backing singers to 70s and 80s musicians whose talents have been essentially ignored by the annals of history. And yes, you can finally see Blue is the Warmest Colour and its famous ten-minute lesbian sex scene. But be warned: it's bleaker than you'd think.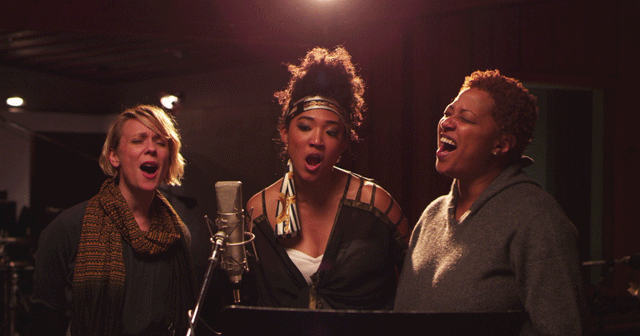 Twenty Feet from Stardom
On the 'Cult' side, Jodorowsky's Dune documents the Chilean-French director's failed attempt at adapting Frank Herbert's sci fi novel (later done, badly, by David Lynch). Tilda Swinton and Tom Hiddleston star in Jim Jarmusch's vampire love story Only Lovers Left Alive – which, to be fair, does sound a bit like Twilight for grown-ups.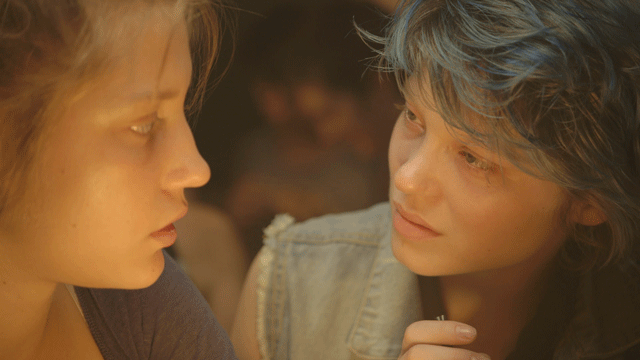 Blue is the Warmest Colour
Which ones sound a bit pants?
If a shiver of dread runs through you at the thought of seeing Tom Hanks play Walt Disney arguing with the author of Mary Poppins (Emma Thompson), fear not. Saving Mr Banks is reported to actually be quite good.
On the other hand, Joseph Gordon-Levitt's Don Jon does look a bit rubbish. But you can't judge a film before you've seen it, so we'll say no more
Who are the stars?
Tom Hanks, mainly. He'll be starring in the opening and closing gala films, Paul Greengrass's Somali pirate action thriller Captain Phillips and feel-good Saving Mr Banks. Kate Winslet will be there as well, waving the flag for British cinema and promoting Labor Day. You can line up at Leicester Square to see Sandra Bullock (Gravity) and Daniel Radcliffe (Kill Your Darlings), if you so wish.
Where and how can I see the films?
Many of the bigger films are selling out quickly, so you might have to hold your horses and wait until they're released in the cinemas in a few months' time. But the standards are high: almost any film you choose will be better than whatever is on at your local multiplex. Have a look at the programme, read the synopses, and take a chance on some of the smaller releases.
If you're too lazy to leave the house, The SelfishGiant and the newly restored 1924 documentary The Epic ofEverest will be on BFI Player the same day they're released in cinemas. But there is really no excuse: films will be shown all over London, from Hackney to Brixton and from Chelsea to Islington.
Official London Film Fest info: here.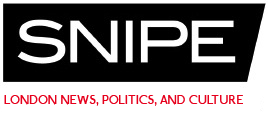 Get the latest articles from Snipe by following on Twitter and Facebook

About this writer
Kathryn Bromwich
Kathryn Bromwich is Commissioning Editor, Observer New Review. You can visit her personal website here.
---