Alan Hindle | Friday 5 August, 2011 18:43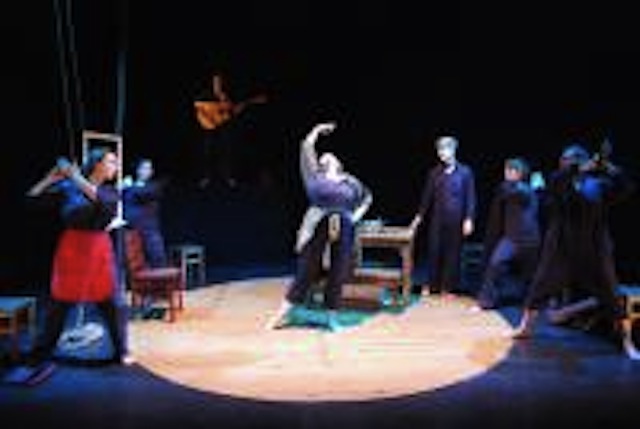 The wife is young and beautiful and knows her charms are wasted on her husband, an older, monkish and romantically hapless shoemaker. The neighbours, nosy and grotesque, circle round her smelling blood and scandal. When her husband finally runs away she is left at the mercy of the creatures crawling the village until the day a traveling puppet show comes to town, with more than a little of the Dread Pirate Roberts about the puppetmaster.
The Shoemaker's Wonderful Wife from Kudasts Theatre is the first diamond of the Fringe. The Spanish guitar and the tenor ukulele thrum, the characters are swollen monsters of endless energy and charm, and the entire company surges gloriously about their tiny stage, a flamenco dance floor bursting with bodies and life. The play, written by Federico Garcia Lorca, and directed by Cordelia Howard is everything a Fringe play should be. Composer Rosie Hopkins plays all the instruments and opens the play in a spectacular talky-singy musical number that dwarfs the attempts of some larger so-called musicals in this town. I hope the company takes the show on for a run elsewhere after the Fringe, because with a bit of a budget for costumes and set, this could be a show to make a name for its makers.
This story was edited on 10 Aug 11 to correct the director's name and clarify Rosie Hopkin's role
---