Mike Pollitt | Monday 11 February, 2013 12:17
Boris Johnson has called for a crackdown on foxes, after a horrible incident in Bromley Downham, South East London, where a fox reportedly bit off a baby's finger.
Says the Mayor:
"They may appear cuddly and romantic, but foxes are also a pest and a menace, particularly in our cities. This must serve as a wake-up call to London's borough leaders, who are responsible for pest control. They must come together, study the data, try to understand why this is becoming such a problem and act quickly to sort it out."
Christian Wolmar, who will run for Mayor in 2016, is having none of it.
"This is just naked attention seeking. Urban foxes may injure half a dozen or so people a year (possibly less) but dogs are responsible for 6,000 hospitalisations annually. The fox issue is therefore trivial. The trouble with politicians like Boris is that they play on fears that statistically are insignificant, and when they end up in power, they take decisions on that basis."
For anyone worried or curious about urban foxes, this leaflet from Bristol City Council is the best read around. It explains, calmly and without recourse to soundbites, what we know about foxes in cities, and how you should treat them in order to minimise the risks connected with their presence.
We've posted this before. And I'll post it again the next time this comes up.
Urban Foxes Leaflet by Mike Pollitt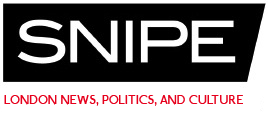 Get the latest articles from Snipe by following on Twitter and Facebook

About this writer
Mike Pollitt
Mike Pollitt is the editor of The Metropolis.
---