Mike Pollitt | Monday 5 November, 2012 07:26
Chinatown Oral History Project – Part1 from Collins Tam on Vimeo.
In this video (it takes 55 seconds to get going) a Chinese man, so old he claims not to know his own age, tells the story of his life and of Soho's Chinatown.
From it we learn that the original Chinatown was in Limehouse, clustered round the sailors working at the docks. But then the bombs of World War Two forced another displacement of Chinese Londoners, further west to Soho.
Collins Tam's film is also good at explaining some of the outward pressures pushing people to leave China and come to the UK in the mid-20th century.
For more Chinese London stories, see our in-depth interview with photographer Mike Tsang. He explains how the children of those first immigrants deal with their complex Chinese/British heritage.
And there's a brilliant post from 2009 here about the mistreatment which the original inhabitants of Chinatown in Limehouse received from the popular press. The Yellow Peril, and all that.
More city history:
More demonisation of immigrants, and a gun-toting chase across Edwardian Walthamstow – Filmmaker Si Mitchell brilliantly explains the Tottenham Outrage of 1909
Protected building porn – English Heritage's round up of London's newest listed buildings
Samuel Pepys gets a steel rod up his cock – Dr Richard Barnett's Sick City Project for the Wellcome Trust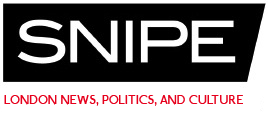 Get the latest articles from Snipe by following on Twitter and Facebook

About this writer
Mike Pollitt
Mike Pollitt is the editor of The Metropolis.
---