Mike Pollitt | Wednesday 14 March, 2012 10:02
MODEL

TRAFFIC

AREA

NO. 1
It's Tottenham, it's 1938, it's the model traffic area!
The video is irksomely unembeddable but click on the pic above and you'll be watching it in no time. Especially good is a rousing political speech beginning with the immortal words "The kiddies of today…"
British Pathe – Model Traffic Area No 1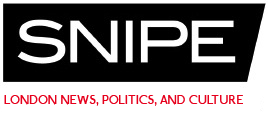 Get the latest articles from Snipe by following on Twitter and Facebook

About this writer
Mike Pollitt
Mike Pollitt is the editor of The Metropolis.
---