Tom Jenkins | Friday 13 May, 2011 19:33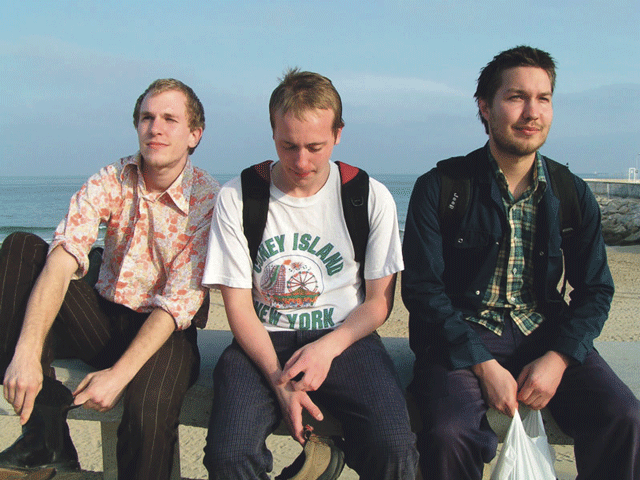 David Tattershall has jitters. Is it to do with the impending royal nuptials? "I can't stand the royal family actually," he says, "not that I wish them any ill of course". Perhaps it's the lengthy cross-country drive he and his band The Wave Pictures have just completed, en route to their first ever gig on the Emerald Isle at Galway's Roisin Dubh, or the fact that as we talk Tattershall is overlooking a beer can infested canal opposite tonight's venue. Whatever: within the nerves, the excitable, slightly quivering timbre of his voice suggests a man whose creative juices are flowing; a man who's ready, with his two closest companions, for this two month jaunt around the UK, converting audiences to his cause.
Their new album, Beer In The Breakers, came out on May 2nd on the Moshi Moshi label to almost universal praise. Recorded over the space of just 24 hours at the home of former Hefner frontman and indie national treasure Darren Hayman, it's been described as "an album's worth of salty romance… vivid, nostalgic, tasting of citrus" and "pure poetry". It's an accomplished work, flitting between hung-over people watching (recent single "Little Surprise"), the melancholy provoked by stumbling upon the remnants of a deserted beach party ("Beer In The Breakers") and the beginnings of a love affair (forthcoming single "Blue Harbour").
Though no strangers to critical acclaim, Tattershall admits that he, drummer Jonny Helm and bassist Franic Rozycki have made mistakes in the past. "We have regrets," he says. "If You Leave It Alone should have had a limited release rather than Susan Rode The Cyclone. I would have preferred I Love You Like A Madman (from If You… ) to be a stand alone single… maybe left out a couple of the darker songs on Instant Coffee Baby… but these regrets always seem bigger at the time". How does the new album compare? "All three of us are really pleased with it. We're quite pleased with ourselves. Sorry to sound smug!" he says, bashfully.
The album originally started out as an experiment, a chance to work with good friend and regular collaborator Hayman. "We thought maybe we'd knock out a couple of b-sides, pay Darren for his time, but we recorded maybe 20 songs over the day," says David. "We were really excited by (Hayman's) sound. He got us sounding like how we imagine we sound live. He's a great engineer."
Recording one take per song with no overdubs suited them – The Wave Pictures aren't into to the conventional practice of band rehearsal. "We don't rehearse. We try and do a lot of playing instead. We're much better live and the lack of overdubbing really freed us up. It was just four friends together".
One reviewer expressed surprise at being "left with some surprisingly dark emotions for a Wave Pictures record". The balance of light and shade is, David admits, completely intentional. "I'm frustrated by bands who are one thing or the other, hard-rock, folk… I don't want to be pigeonholed. The people I grew up listening to, The Stones, Bob Dylan, weren't like that. Darren was very keen to have that contrast. It was a conscious effort".
As I bid David farewell, I can't resist enquiring as to the Wave Pictures' plans for the royal wedding the following day, even though I already know the answer. Will they be celebrating? "I won't be waving little flags. I'm just glad I'm out of the country."
Amen to that.
The Wave Pictures play London Scala on May 26th.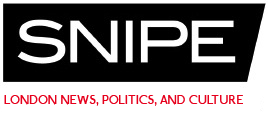 Get the latest articles from Snipe by following on Twitter and Facebook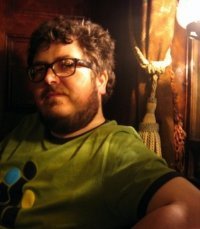 About this writer
Darren Atwater
Darren is the editor and publisher of Snipe.
---