Adam Bienkov | Thursday 31 January, 2013 11:02
Boris Johnson has refused to oppose the closure of Lewisham Hospital's accident and emergency ward
He told the London Assembly yesterday that there was a "powerful argument" for closing the unit and said that it would be "inappropriate" for him to oppose it.
Green Party Assembly Member Darren Johnson said he was "deeply disappointed" that the mayor had refused to stand up for Londoners on the issue.
"The Mayor is letting down Londoners by failing to speak out in defence of their health service. The Mayor sought assurances from the Special Administrator that the proposed changes were clinically led, but there is not one iota of clinically led thinking behind these plans. It is about destroying a successful hospital because of unsustainable PFI debt elsewhere."
The Mayor admitted that Lewisham hospital had been "victimised" because of failings elsewhere and said that there may be some legal obstacles to closing the unit.
However he told the Assembly that it was not his role to oppose accident and emergency closures.
"I have sought every possible undertaking from [the trust administrator] that clinical outcomes will be protected and improved… what we can't do in the GLA is set up our own shadow NHS."
In Boris's first manifesto to be mayor he promised to oppose accident and emergency closures saying that:
"I want to see full Accident & Emergency services across London. Those extra minutes in an ambulance could mean the difference between life and death."
He also joined the campaign against the closure of Queen Mary's accident and emergency unit in Sidcup saying that "it is absolutely vital" to keep local A&Es open.
Today Darren Johnson attacked the mayor's u-turn on the issue:
"The Mayor was very clear in his opposition to hospital closures back in 2008, but he is now refusing to stand up against the crazy proposal to close Lewisham A&E.
Health Secretary Jeremy Hunt is due to announce his decision on Lewisham Hospital this morning.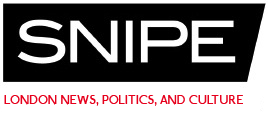 Get the latest articles from Snipe by following on Twitter and Facebook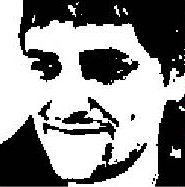 About this writer
Adam Bienkov
Adam is a reporter for Politics.co.uk You can find links to his other work at AdamBienkov.com.
---