Darryl Chamberlain | Friday 11 March, 2011 14:09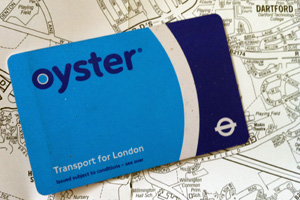 Boris Johnson may have managed to keep the press and public away from his meeting with the bosses of London's train companies – but what did it actually achieve?
Beyond the scrapping of the hated Oyster Extension Permits – something which TfL had been working for since they were quietly introduced (under Boris) 14 months ago – it seems a map is the only other concrete result from his efforts.
The problem is, that map already existed anyway. TfL the rail companies just made it a bit worse than it was.
"A new, clear and combined Rail and TfL Oyster map for London will soon be appearing at rail and Tube stations," trumpets the mayor's press release. But those maps have been up at stations since Oyster was introduced to mainline stations last year.
All that is different about the new map is that the colours have changed to showing which train company runs them, instead of which London terminal they run to.
Which seems a backward step. Surely someone looking for a train at East Croydon doesn't care what company runs it, but does care about whether it goes to London Bridge or Victoria?
Most of the other achievements puffed up by TfL aren't exactly earth-shattering. Improvements to London Overground, due to come in May, have been planned since before Boris even thought about running for the mayoralty.
Talks about using contactless bank cards on National Rail were announced last month, and if TfL and the rail companies aren't talking about how to cope with the Olympics, then they aren't doing their jobs properly.
There's also no news on ironing out some of the differences in fares between National Rail and the TfL lines, and even between different National Rail lines.
But away from some of the desperate PR moves from the mayor's office, it's clear the rail firms are learning to love Oyster.
They were terrified of it ushering in a wave of fare evasion – but have found that us Londoners are actually an honest lot, and will pay our way when given the chance.
Indeed, it's firms like Southeastern that have been the sneaky ones, penalty-charging passengers with Oyster travelcards not including Zone 1 at their central London ticket gates because they didn't stop before their journey to get an extension permit – or, as is more likely, didn't know about the permits.
Now the OEPs are dead, and they're even talking about accepting the cards in towns just outside London – in places like Dartford, Waltham Cross and Slough where it's easier to board a red bus with Oyster than faff around getting a paper rail ticket.
For the rail firms, Oyster means money. Simple economics and the popularity of the little blue card may well be achieving more for London's passengers than any number of much-hyped mayoral "summits" ever will.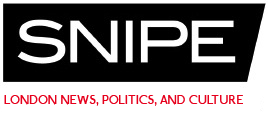 Get the latest articles from Snipe by following on Twitter and Facebook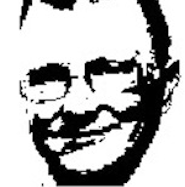 About this writer
Darryl Chamberlain
Darryl writes Greenwich's 853 Blog and contributes to the Charlton Champion.
---