Adam Bienkov | Monday 18 April, 2011 08:50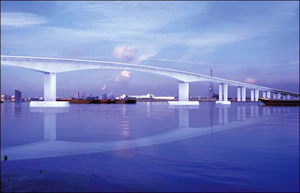 Ken Livingstone came under fire from Green campaigners today after he pledged to resurrect plans for the Thames Gateway Bridge in East London.
Labour's Mayoral candidate said in a recent interview with The Scoop that he was in favour of building the river crossing scrapped by his successor Boris Johnson.
The comments have caused consternation amongst his allies in the Green movement who are opposed to building any new road crossings across the Thames.
The Green Party's Mayoral candidate Jenny Jones said that building a road bridge would be a "mad mistake" that would increase pollution and planning blight in the area.
The Thames Gateway Bridge was such a blunder and Ken's still talking about it. I really hope it's not in his manifesto because we definitely won't support that again. It's just idiotic. It's just such an old fashioned way of fixing a problem. It's not even a solution, it's a mistake. Essentially if you have something that creates more roads which it will then you create more traffic. That's just the way it is. If it was a public transport bridge we would support it wholeheartedly because we want to increase public transport for people in London but that's just not what it's going to do. It's going to create a planning blight area because nobody is going to want to live near a big road and it's going to be very unhealthy for people who live down wind of it. It's just a mad mistake.
Friends of The Earth also hit out at the proposal. Their London spokesperson Jenny Bates told us:
Bringing back plans for the Thames Gateway road bridge would be a backward step for Londoners and Ken Livingstone. Things have moved on since Ken originally backed the proposals when he was in power. He will surely want to reassess the pros and cons of the scheme before committing himself to such an environmentally damaging and unnecessary project.
In an interview earlier this month Ken Livingstone reasserted his support for the project saying that: "I'm in favour of building the bridge. It was always a nonsense that middle class people in West London have so many crossings but people in East London do not. One of the reasons you have got much higher levels of unemployment and poverty on both sides of the river in East London is because of the inaccessibility."
Despite this, Ken has come out against plans by Boris Johnson to build a tunnel between Silvertown and the Greenwich Peninsula.
Jenny Bates of Friends of the Earth said that both Boris and Ken's schemes would face fierce opposition from locals.
Mr Livingstone should be wary of angering the thousands of local people who fought the Thames Gateway Bridge last time from Bexley and Greenwich – and from Newham, where there is increasing desire to develop the area in ways that improve the local environment, rather than adding to its problems."
You will be able to read a full length interview with The Green Party's Mayoral candidate Jenny Jones here on The Scoop later this month.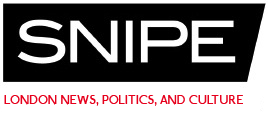 Get the latest articles from Snipe by following on Twitter and Facebook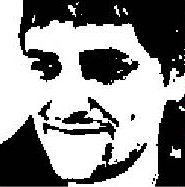 About this writer
Adam Bienkov
Adam is a reporter for Politics.co.uk You can find links to his other work at AdamBienkov.com.
---