Darryl Chamberlain | Wednesday 14 March, 2012 20:25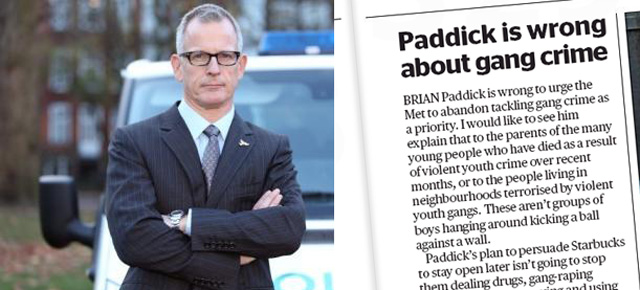 There's actually an interesting letter in tonight's Evening Standard, once you've got past its City Hall correspondent taking more dictation from Boris Johnson.
It comes from Lambeth councillor Florence Nosegbe, who is the Labour-run council's "special representative on youth violence".
She's taken offence to some words from Lib Dem mayoral candidate Brian Paddick. The former policeman – who probably knows a thing or two about this kind of thing – thinks the Met's policy of throwing manpower at dealing with gangs is simply bowing to political pressure. He thinks going back to "neighbourhood policing" basics are a better way of dealing with the issue.
"Brian Paddick was wrong when, as Lambeth borough commander, he stopped arresting cannabis dealers on the streets," she writes.
"That decision turned Brixton into London's drugs supermarket and fuelled gang warfare as they battled to secure the best sales pitches."
Putting aside the issue of whether or not Brixton was a drug-free paradise before Commander Paddick's reign, which heavily influenced the Labour government of the time, it's an interesting choice of language from Cllr Nosegbe.
Spin back two years, and her colleagues in the Lambeth Labour party were out in nearby Herne Hill trying to fend off a determined challenge from the local Green Party, which had a councillor in the area at the time..
Bearing a photo of then-cabinet minister Tessa Jowell, a letter to locals claimed…
"Lambeth Green party policies include… pressing for the legalisation of drugs including skunk cannabis and class A drugs in Herne Hill – a measure which would risk turning our area into South London's main drugs supermarket."
No such policy appeared in the local Green manifesto, though. As local (at the time) blogger Jason Cobb noted, it was simply a smear.
With all that in mind, I wonder what Florence Nosegbe and her Lambeth Labour colleagues would make of these comments from one wild mayoral candidate – the one she's presumably backing?
"You are not going to have major banks in the City relocate to Frankfurt because young men want to go out on the pull and do a load of cocaine and they can't really do that easily in Frankfurt.
"So you need to have a dynamic city. Our only real rival is New York."
Ken Livingstone's "drugs supermarket"? Coming to a Labour Party leaflet near you. If you're in Lambeth, that is.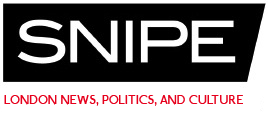 Get the latest articles from Snipe by following on Twitter and Facebook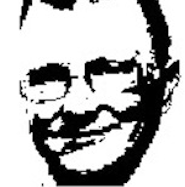 About this writer
Darryl Chamberlain
Darryl writes Greenwich's 853 Blog and contributes to the Charlton Champion.
---