Darryl Chamberlain | Friday 20 January, 2012 14:16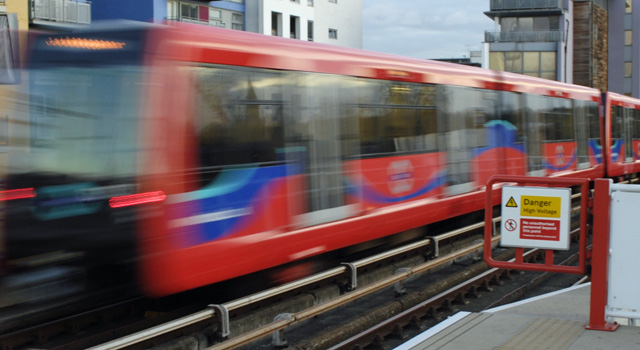 Gather round, everybody. We've found Boris Johnson's weakest spot.
Londoners have grumbled about fares for decades. But the most recent rise – even though it was softened by a handout from George Osborne – seems to have struck a raw nerve.
Ken Livingstone's promising fare cuts and portrays the mayor as a "pickpocket" in his current ads. They've certainly had an effect – his poll ratings are up.
In the yellow corner, Lib Dem Brian Paddick wants a one-hour bus ticket and cheap early morning fares. A sleepy election campaign has stumbled into life.
But are the mayoral candidates having the right debate here? Shouldn't we be having a real discussion about what we pay for our transport – and how we pay for it?
Ken's pledge to reinstate the old zone 2-6 travelcard is a welcome one. So is Brian's plan for one-hour bus ticket, to make fiddly journeys that need more than one bus simpler.
These, though, are just tinkering around the edges.
For a start, why aren't we looking again at the Travelcard zones?
Whole generations of Londoners have grown up with a rough idea of where zones 1 and 2 end, and hazier ideas – for some – of zones 5 and (shudder) 6 are. They've certainly proved good business for estate agents, and zone 1 roughly defines our idea of "central London".
Save for the crafty introduction of zone 6 in the 90s, those zones have remained largely unchanged since they were introduced in 1983.
For a start, Canary Wharf in zone 2 made sense when it was just home to an old banana warehouse and the DLR was a twinkle in a planner's eye. It's now downright odd when it's one of Europe's leading employment centres.
London has changed, with much more happening in the east, but the zones haven't changed with it, apart from odd tweaks here and there, largely to milk more cash out of travellers.
Weird anomalies remain, like Woolwich Arsenal – in one of inner London's most deprived areas – being in the same zone 4 as Chigwell, on the edge of the Essex countryside.
Isn't it time to rip up this fares map and start again? Let's slash the zones down to three, with a nice big central zone that takes in the Docklands.
Or maybe we could be really brave and have just one flat fare for wherever you want to go in London. It works in New York, where subway fares are a flat $2.25. Indeed, it even works on London's buses.
Ripping up the fare zones map could have a beneficial effect in the housing market, giving landlords less incentive to hike up rents in inner London.
While we're at it, imagine you're heading to Alexandra Palace, but can't face the walk up the hill. Why are you charged twice if you take a ride on the Tube or rail, but finish your journey by bus?
Brian Paddick has half a good idea in the one hour bus ticket, but if he was being really brave, he'd suggest we followed in Berlin's footsteps – a ticket that's valid on all modes of transport for an hour or two.
With expansion, the Oyster system has become bloated and complicated. Why are there two separate sets of fares for both National Rail and TfL services – with a punishing surcharge if anyone is foolish enough to use both to head into zone 1?
If I travel from my home station of Charlton to Shoreditch High Street, using the Docklands Light Railway to connect onto the Overground at Shadwell, I get charged £3.40. But by getting off one stop early at Whitechapel, the fare drops to just £1.60. I've been doing a lot of walking up Brick Lane lately.
Differences like this need to be ironed out, to create a simple system Londoners trust.
Much of this will need the mayor to have a bigger say in National Rail services, something both Boris and Ken want. We elect mayors to change things, not just patch up broken systems and hope for the best, so hopefully they'll be as good as their word on this one.
More fundamentally, we need to have an honest discussion about how much farepayers should pay towards travel – and how much comes out of council tax.
Nationally, the Conservatives and Liberal Democrats have decreed that passengers should cough up more and taxpayers should pay less – a policy also followed by Labour, unfortunately for Ken Livingstone. The effects of this can be seen in London, where Southeastern passengers pay more for their season tickets than anyone else, to subsidise the costs of a high-speed service few in London will ever use.
How much are we willing to pay? Until 2000, London's bus network ran on very little subsidy. Then Ken Livingstone lavished millions of pounds on revamping the network – definitely improving it, but costing taxpayers more.
Some see a late night bus with just a handful of people on as a welcome thing, providing a safe journey home.
But others see a waste of money. Already, a few fringe services in the outer suburbs have had their last buses cut. Barnet Council's Tories even want to see trunk routes in their borough reduced once improvements are made to the Northern Line.
There's a real debate to be had on this. Transport in London has come a long way since the mayoralty was created 12 years ago. But there's still some distance to go – and the discussion should be about more than 5p on a bus ticket.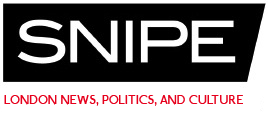 Get the latest articles from Snipe by following on Twitter and Facebook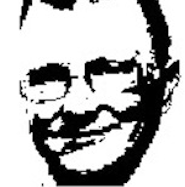 About this writer
Darryl Chamberlain
Darryl writes Greenwich's 853 Blog and contributes to the Charlton Champion.
---