Adam Bienkov | Monday 15 October, 2012 09:57
The above video is of Boris Johnson taking to the streets to oppose the closure of Queen Mary's accident and emergency unit in Sidcup, back in 2008.
He explains that:
"If people don't have a sense that there is a local A+E where they can go to if they crack their head on a pavement or if they suffer some other emergency then that reduces their sense of security… People need to feel that their local service is going to be there if something untoward happens to them… it is absolutely vital."
He went on to promise to fight all hospital closure, explaining in his manifesto that
"London's hospitals, from St. Mary's at Sidcup to Chase Farm at Enfield, are already witnessing key services such as Accident & Emergency units under threat, and further cuts are looming… Reducing access could increase waiting times further, which is not acceptable. I want to see full Accident & Emergency services across London. Those extra minutes in an ambulance could mean the difference between life and death."
Of course that was all in the middle of an election campaign, when Labour were in control of these things.
Now this own party are back in power, Boris seems to have lost interest in such matters.
Asked what he had done to prevent the planned closure of Ealing Hospital A+E earlier this year he replied
"The difficulty I have with hospital configurations in London is that I do not have direct responsibility for them.. I have to say I campaigned a lot in Ealing and it was not raised with me, so it was not something that people brought to me. So your question to me today is really the first time this has been escalated to me."
He explained that:
"The argument that has been put to me by clinicians, by the strategic Health Authority, has been that reorganisation is essential if you are going to drive up standards of care. I have to be mindful of that case."
Last year he also refused to lobby the government- against the planned closure of another accident and emergency unit in Redbridge.
Today the Evening Standard report that Ealing, Hammersmith, Charing Cross and Central Middlesex are all to lose their accident and emergency units, despite vigorous local campaigns against the closures.
I have asked City Hall whether the Mayor plans to fulfill his manifesto commitments and join the campaigns against these closures.
So far I've had no reply.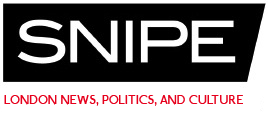 Get the latest articles from Snipe by following on Twitter and Facebook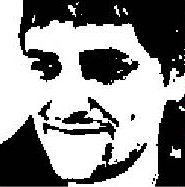 About this writer
Adam Bienkov
Adam is a reporter for Politics.co.uk You can find links to his other work at AdamBienkov.com.
---