Gavin Mecaniques | Tuesday 24 September, 2013 14:43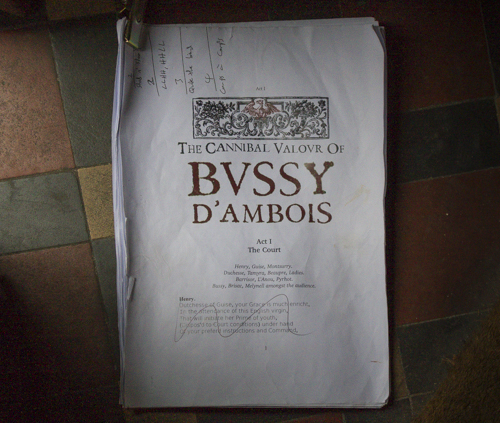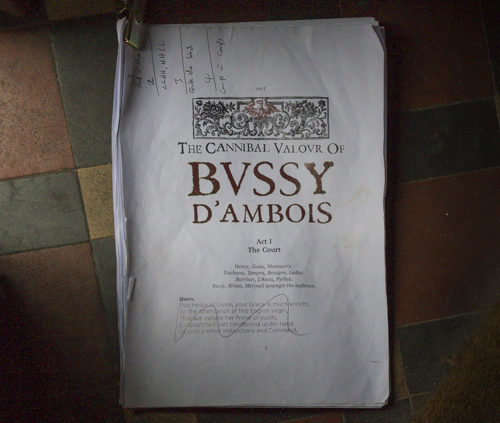 Sex, death and deceit. The summoning of devils and six-way swordfights. This season The Owle Schreame Theatre Company resurrects 3 graphic Jacobean tragedies and premieres two 400 year old plays. Director Brice Stratford tell Snipe about his current rep season and "The Cannibal Valour of Bussy D'Ambois".
Please describe yourself in three words.
Arrogant, Intelligent, Exciting.
Why were you drawn to Theatre?
I've been onstage since I was 6, so it's been an instinct for as long as I can remember. At the age of 12, however, I saw a Storyteller and something shifted – though theatre is often the medium I use, I consider myself first and foremost a Storyteller (in the truest, oldest sense).
Why is it The Owle Schreame Theatre Company?
The words owl and scream are fairly mundane, everyday words. In every modern edition of Macbeth, edited by countless scholars and academics in it's 400 year history, the line "I heard the owl scream and the crickets cry" is written exactly as that. In the First Folio of 1623 (compiled and paid for by Actors in Shakespeare's company) we find it spelled as I have it – Owle Schreame. I defy anyone to read "Owle Schreame" and "owl scream" and perform the lines the same. The scripts belong to performance, not to study.
What links your work together?
Me.
How do you find and then decide on these texts?
I respond to opportunities when I stumble blindly onto them, there's no grand plan. I just spend a lot of time stumbling.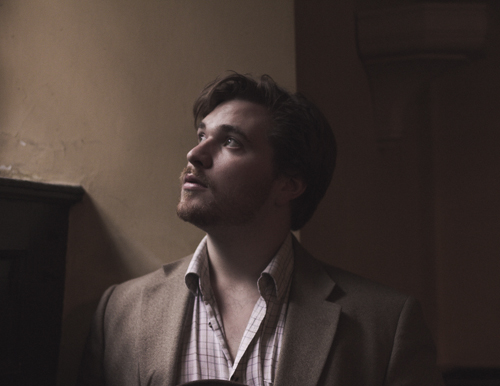 Shakespeare monopolises the historical playwrights of his era, while a few others, such as Marlowe, get a look in. Do you agree, and did this influence project (your rep season)?
I absolutely agree. Shakespeare was the greatest; an anomaly, and therefore not (by definition) representative of the period. Much of Shakespeare is misunderstood because it's taken out of context, and much is assumed to be his when in fact it was merely convention. The writers of the time were inventive, reactionary and experimental – we can see none of that when only studying one of them.
What's most important to you when directing a play?
The cast you surround yourself with. I chose artistic collaborators, not "Employee Actors" – all of them just as invested in this quixotic dream as I was, and all just as eager to risk complete and utter failure for a truly romantic cause. No mean feat when nobody's earning money.
The location you're performing in is particularly resonant. Please explain.
It's the burial site of all three of the Playwrights we're featuring, meaning we not only get to premiere two 400 year old works, but we get to do it with the authors in attendance. We can feel them spinning beneath us as we mangle their words.
What have these works got to say to us, in our age?
Just as much as they had to say in their own. People haven't changed in 400 years; art has, and it's liberating to explore a pre-Freudian text that's not obsessed with petty self-indulgence, and has a scope beyond something so dull and small as realism.
What inspires you?
Orson Welles and opposition.
What do you love (and hate) most about London?
I love the action and the opportunities. I hate the people and the pace. I love London, but I need the country.
What's the best (or worst) advice you've been given?
Ever tried. Ever failed. No matter. Try again. Fail again. Fail better.
And next?
A break. There's no shortage of ideas, but ideas are easy. In truth, I'll just close my eyes and carry on stumbling.
The Cannibal Valour of Bussy D'Ambois
is currently showing in St Giles in the Fields, near Denmark St.
All images Copyright Gavin Mecaniques.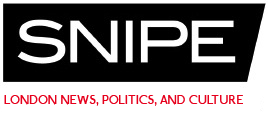 Get the latest articles from Snipe by following on Twitter and Facebook
About this writer
Gavin Mecaniques
---