Adam Bienkov | Monday 8 October, 2012 09:11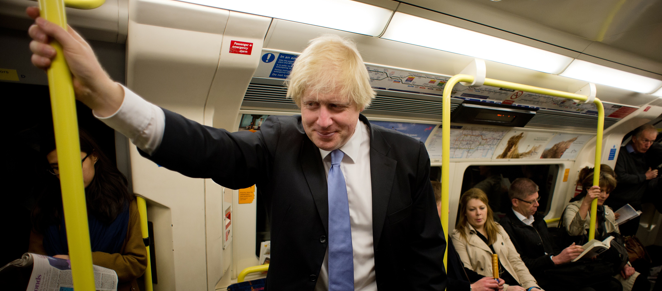 Boris Johnson has ditched his pledge to introduce driverless trains on London Underground "within a decade" after Tube unions threatened to strike over the issue.
Tests on driverless trains had been due to start on the Jubilee Line this month, but have been abandoned following "safety concerns."
London Underground Managing Director Mike Brown said today:
"let me be clear – there are no plans to test driverless trains on any part of the network."
Boris Johnson's pledge to introduce driverless trains was the central plank of his transport manifesto.
He promised that:
"Londoners should no longer be held to ransom by union barons. I will pave the way to the first driverless trains within a decade."
His pledge was abandoned just one week after "union baron" Bob Crow balloted RMT members for a strike on the issue.
Bob Crow today described the climbdown as a "massive victory" for the RMT.
In Boris Johnson's transport manifesto he promised that
"Under my leadership, TfL will rapidly establish a timetable for introducing the first driverless trains to become operational on the LU within a decade… it is time to invest in new technology for London"
According to the Standard this pledge has been pushed back "well into the 2020s" with London Underground only saying that trains "could" be made driverless at that time.
---