Adam Bienkov | Friday 7 December, 2012 13:57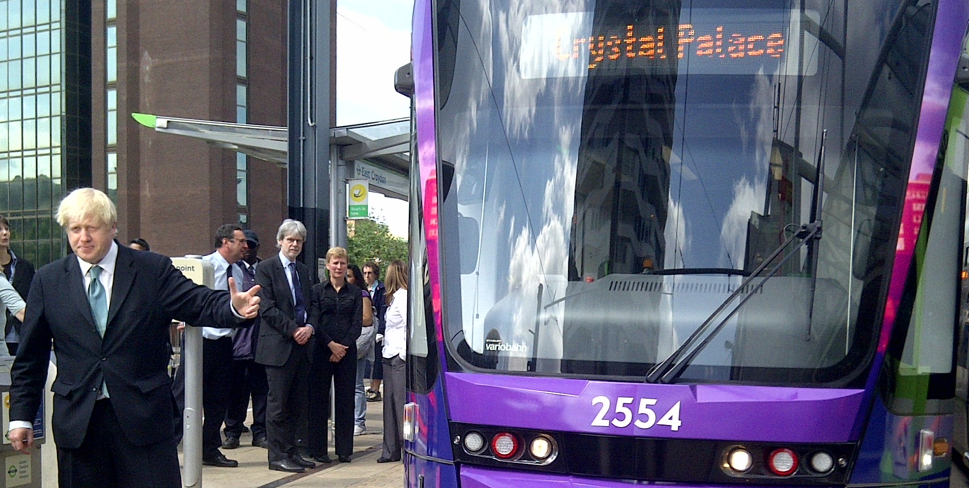 One of the first things Boris Johnson did upon getting elected in 2008 was to scrap the planned extension of the Croydon Tramlink to Crystal Palace, insisting that:
"What we want to do is stop pretending the tooth fairy will come."
His spokesman explained that there was simply no "magic money" available for the project.
Three years later, and with a close election looming, Boris suddenly found that pot of magic money after all:
"The Mayor of London has vowed to push through the stalled tram extension to Crystal Palace, despite no concrete plans on how to pay for it."
He even put the scheme in his manifesto, promising to: "Develop a Tramlink extension to Crystal Palace."
Conservative London Assembly Member Steve O'Connell told the Croydon Guardian that:
"this shows that Croydon is very much one of Boris's priority areas."
A priority area! Surely it's in the Mayor's new ten year transport plan then?
BORIS Johnson has failed to back plans to extend the Tramlink to Crystal Palace [in the TfL business plan] despite including a pledge to do so in his election manifesto. The Mayor of London, who has also twice appeared in the borough posing next to a tram with the words "Crystal Palace" in the destination board, this week stands accused of going back on his word, by failing to deliver on commitments made before and after May's mayoral vote.
So not such a priority area after all then:
Mr O'Connell said he was disappointed… "I have written to the Mayor expressing my disappointment and have also expressed my disappointment to Peter Hendy publicly at the transport committee."
So what's Boris got to say for himself?
"A spokeswoman for The Mayor said: "The Mayor is very much committed to further development of the system…"
Just not in the next ten years.
---