Darryl Chamberlain | Wednesday 4 May, 2011 13:30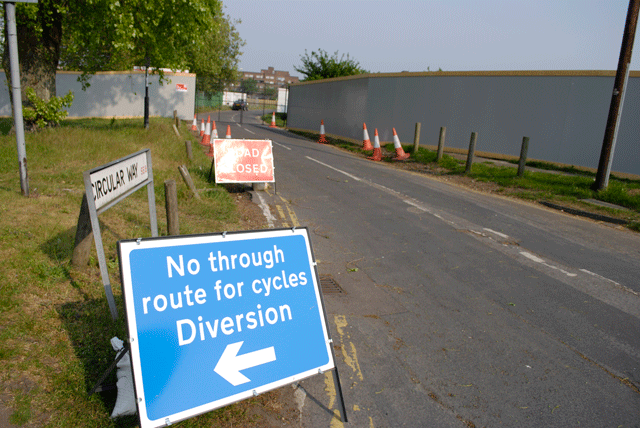 The ballots have closed for 20 million ticket applications, and the opening ceremony gets ever closer. But with just under 15 months to go, are Londoners starting to fall out of love with being an Olympic city?
Of course, there have always been the hardcore dissenters—those who believe it'll cost too much, is doomed to failure, or feel the whole thing is just a distasteful showcase of dodgy dealings and dubious sponsors.
But over recent months, the London 2012 publicity machine—marshalled by organising company LOCOG and the government's Olympic Delivery Authority —seems to have lost touch with the worries of ordinary Londoners.
The stadium sits proudly on the skyline, and the Olympic Park looks impressive. But what about the rest of the 2012 circus?
Transport remains the greatest worry. Multiple failures on the Jubilee Line have had London Assembly members fretting about the possibility of thousands being stuck behind broken sigals at Canning Town. There are also worries over traffic snarl-ups at places like the Blackwall Tunnel, the already congested approaches to which will have reserved lanes for Olympic traffic.
Much of this issue is in the hands of TfL, but 2012 organisers seem to be forgetting about the importance of talking to the neighbours before holding a party.
Areas of south-east London face cuts to commuter rail services during the games under plans being drawn up by the Olympic Delivery Authority and train company
Southeastern.
To cope with large numbers of people alighting at stations like Greenwich, neighbouring stops could face reduced services, with one location—sleepy Woolwich Dockyard—losing all its trains.
What has the ODA and Southeastern done to warn ordinary passengers of this? Very little. There has been a "consultation", but only with "stakeholders" – rather than those who actually use the trains.
The biggest PR clanger, of course, was moving the Olympic marathon away from the East End, leading to a legal threat from Tower Hamlets council. But other gaffes and goofs continue to muddy the Olympic waters.
Residents living near Woolwich Common were baffled a few weeks ago to see parts of the open space fenced off, and a cycle lane across it closed without warning. It turned out this was the start of building work on the shooting venue —but nobody thought to tell the local media, or most of the locals.
Three weeks after work began, there wasn't even a sign to explain what was going on. "The common looks like a battleship," one neighbour told me.
Down the road, protesters against the equestrian events in Greenwich Park are renewing their campaign after Greenwich councillors gave less-than-enthusiastic approval for test events to take part this summer.
Parts of the park will be closed through to July for those events to take place, but councillors have criticised LOCOG for its poor communications with local people.
Even leaders of the few residents' groups included in their consultations were unhappy. "LOCOG has contributed to public anxiety and has allowed a vacuum to develop," one declared.
Across the river, relations are still tetchy around Hackney Wick, at the north end of the Olympic Park. Residents of Leabank Square, a quiet development next to the River Lea, have long documented their struggle with noise and dust from the construction site on a blog.
"We are all swallowing mouthfuls of dust, concrete dust, sand—and whatever contaminates there are taking off from their site!," they posted last month.
"Doesn't this just go to show just how arrogantly insignificant the ODA considers its neighbours? It's only those oiks over in Hackney Wick—why even bother?!"
Stresses and strains are only to be expected in big projects—but London's other big construction site, Crossrail, has taken a markedly different approach.
Television cameras have been taken down damp holes in the ground to explain what is going on with the huge rail project.
Bloggers have been given photos and videos of what's happening at big construction sites, with some even invited on special tours to help sell the Crossrail message.
All of this is in stark contrast to London 2012, which seems reluctant to engage with locals at key sites. When local councillors are publicly grumbling about being ill-informed, something's definitely gone wrong.
The Olympics should be a fabulous opportunity for London to sell itself as the capital of the world. But perception is everything—and if London 2012 doesn't start bringing Londoners on board, it could blow what should be an unforgettable summer.
---