Adam Bienkov | Thursday 25 October, 2012 12:07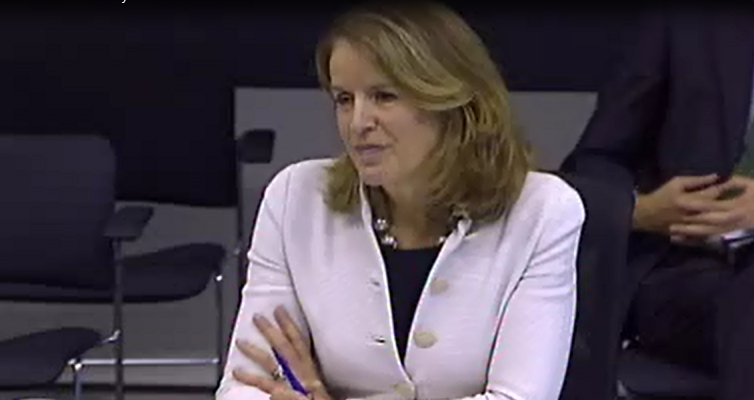 Boris Johnson's new volunteering adviser has denied that she was only appointed because she is a "crony" of the mayor.
Veronica Wadley who as editor of the Evening Standard vigorously supported Boris Johnson's election said yesterday that she was only appointed because she has "the capabilities to fulfil the job description."
Wadley was given the £95k a year role without any other candidates being interviewed. She is a former colleague and long time ally of the Mayor's.
She denied that she was a hypocrite for taking the job after running an Evening Standard campaign against cronyism at City Hall under Ken Livingstone.
When asked by the London Assembly Committee what experience she has in volunteering, she admitted that whilst she had done some since leaving the paper, she had not done any whilst editor, because she had "a fairly busy life" in which "my volunteering efforts were focused on my family."
Members of the committee became increasingly frustrated with her inability or unwillingness to answer questions on her new role with one Tory AM accusing her of stonewalling their questions.
Questions on sponsorship, her role in working with London boroughs and even her job description were met with vague answers, references to ongoing reviews, and the much-repeated statement that "I have answered your question."
Even a question about the uniforms volunteers will wear was evaded.
After repeatedly failing to get any answers to their questions Conservative AM Tony Arbour told Wadley that:
"I very rarely agree with my [Labour] colleagues over here but you really are closing off any kind of discussion at all."
Labour Assembly Member Jennette Arnold also accused her of showing "absolutely no enthusiasm" for the job.
In her biography, Just Boris, Sonia Purnell reports claims from one former colleague that Johnson was scared of Wadley and felt compelled to find her a job in order to prevent her going "on the warpath".
The source also claims that Wadley had a "crush" on Boris who would often refer to her as "Mrs Robinson."
---