Adam Bienkov | Tuesday 11 September, 2012 14:34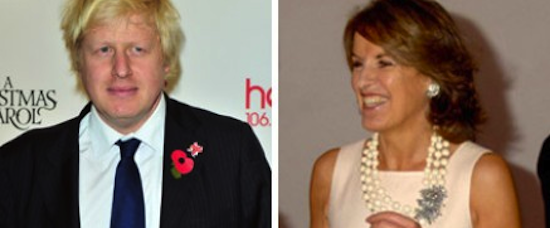 Boris Johnson gave the former editor of the Evening Standard a £95,000 job without interviewing a single other candidate, his office admitted today.
A spokesperson for the Mayor said there was no requirement under the law to advertise for Mayoral appointments.
The mayor's office insist that Veronica Wadley, who is a former colleague and close ally of Boris's, was appointed on merit.
Wadley campaigned vigorously against cronyism at City Hall in 2008. She was interviewed by a panel chaired by Boris himself.
The Mayor's office have been keen to point out that Wadley is not taking a salary in her first year.
However, her total pay over four years will be broadly the same as other Mayoral advisers, suggesting that this is simply a crude attempt to deflect criticism of her appointment.
So far this seems to have worked. Four days since we revealed details of her lucrative new role, London's Quality Newspaper have still failed to find room for the story.
---