Mike Pollitt | Monday 15 October, 2012 11:24
"Faada, mek piiple av nof rispek fi yu an yu niem,
Mek di taim kom wen yu ruul iina evri wie.
Evridie gi wi di fuud we wi niid
Paadn wi fi aal a di rang we wi du,
kaa wi paadn piiple we du wi rang tu.
An no mek wi fies notn we wi kaaz wi fi sin."
Last week (Oct 9) a controversial, long awaited Jamaican patois translation of the bible was launched at the Jamaican High Commission in London. Critics have questioned the value of the project, which has taken 10 years to complete, at a time when Jamaican policy increasingly encourages Standard English to be taught as the island's first language.
The Jamaica Information Service reports:
"Reverend Stewart, who is promoting the translation in the UK, said it was a bit like 'colonisation in reverse'. He noted that the Jamaican language came out of the country's British colonial experience, and that the patois translation was done by Jamaicans for Jamaicans in "our own language"."
Notwithstanding that it doesn't matter in the slightest what English white men think about this project, I think that it's great.
Background on the controversy surrounding the project can be found it this BBC report.
Text of the translation comes via The Voice.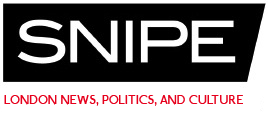 Get the latest articles from Snipe by following on Twitter and Facebook

About this writer
Mike Pollitt
Mike Pollitt is the editor of The Metropolis.
---