Snipe Contributor | Wednesday 3 November, 2010 11:21
We've been given a very special opportunity by ABSOLUT to give our readers a very special opportunity… to do something with ABSOLUT. Do what, exactly? Well, ABSOLUT is drumming up some attention for their tasty new line of Limited Edition vodka, by organising an exciting and unconventional promotion. The famous brand is teaming up with some very select artists and visionaries to create some very memorable creative collaborations, and they want our readers to participate in them! Taking place in some seriously out of the ordinary spaces—from a disused office space to an abandoned tile warehouse—you'll have the chance to explore an artist designed maze, dine at a delicious one minute restaurant, collaborate on a never-ending story, and lots more.
Here's the thing: We promise that you want to do this. If you enjoy a chance to challenge your everyday normality, experience the day to day in an exceptional new way, and flip your whole perspective on things (and of course, enjoy taste of some unique Limited Edition ABSOLUT beverages in the process) this is your chance. Each event will be an interactive, personal journey that we are 100% convinced you will enjoy, remember, and love forever.
They're only giving away a few spots, which is kinda sad. So apply now — seriously, NOW. If you get lucky enough to be selected by ABSOLUT, they're throwing in a +1 so you can share this experience with someone special.
Fortunately, ABSOLUT Limited Edition Experiences are happening all November, all over the place. No matter where you live, there should be one close enough:
4 November 2010: Nicholls & Clarke building, Shoreditch, London
11 November 2010: Bristol and Exeter House, Temple Meads, Bristol
12 November 2010: A disused office block, Northern Quarter, Manchester
18 November 2010: PSL, Whitehall Waterfront, Leeds
20 November 2010: South Pavilion, The Quartermile, Edinburgh
Also, of course, enjoy ABSOLUT responsibly!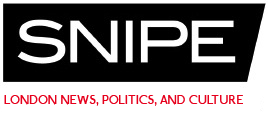 Get the latest articles from Snipe by following on Twitter and Facebook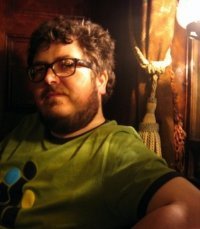 About this writer
Darren Atwater
Darren is the editor and publisher of Snipe.
---