Mike Pollitt | Friday 20 April, 2012 09:59
John Griffin, chairman of the minicab firm, had this to say in the company magazine:
"The rest of us occupying this roadspace have had to undergo extensive training. We are sitting inside a protected space with impact bars and air bags and paying extortionate amounts of taxes on our vehicle purchase, parking, servicing, insurance and road tax. It is time for us to say to cyclists, 'You want to join our gang, get trained and pay up'."
Gaz at The Croydon Cyclist is blunt:
"He started this week off by whining on TV that his minicabs are being treated unfairly because they aren't allowed to use the bus lanes. By the end of the week he has stated that it isn't the drivers fault if an inexperienced cyclist gets in their way. John Griffin is a child".
Simon MacMichael at Road.cc wants a boycott:
"Earlier this week, the company used its Twitter feed to proclaim proudly that its account customers had overwhelmingly backed its unilateral decision to illegally use London's bus lanes; we wonder whether all of his customers will endorse his views on cycling, and those who have died while riding their bikes, once they learn of them? We also wonder whether any of them might take their business elsewhere?"
Cyclists in the City demolishes Griffin's argument:
"He seems to be hinting that motorists should have no obligation to slow down or pay attention to what happens around them as far people on bikes (or pedestrians, one assumes?) are concerned because they may be new cyclists and they may not be trained and they may not have paid for a motor vehicle or for (non-existant) "road tax". He is suggesting people should not have rights to cycle on public roads until they become 'one of us' – fully trained and paid up."
And there are already plans for a die-in outside the firm's offices next Monday.
It's a cliche to say that someone "thinks they own the road". But Mr Griffin appears to think that motorists do, and that cyclists don't have equal rights on a public road. It's an untenable stance.
UPDATE: Ross Lydall has spoken to Mr Griffin, and you can read his full response here. A sample:
"I think cyclists are not properly trained. The facts are that somebody who has never ridden a bike in their life can go out and hurl themselves into one of the busiest capitals in the world. That is irresponsible."
The Croydon Cyclist – Addison Lee is a joke
Road.cc – Addison Lee chairman provokes controversy with his views on London cyclist deaths
Cyclists in the City – If AddisonLee wasn't worrying you before, it will be once you've read this.
Facebook event – Addison Lee die-in
Ross Lydall at The Standard – Minicab boss: my plan to tackle 'holier than thou, gung-ho cyclists'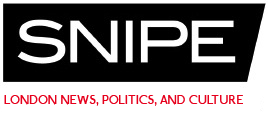 Get the latest articles from Snipe by following on Twitter and Facebook

About this writer
Mike Pollitt
Mike Pollitt is the editor of The Metropolis.
---