Mike Pollitt | Monday 21 October, 2013 14:36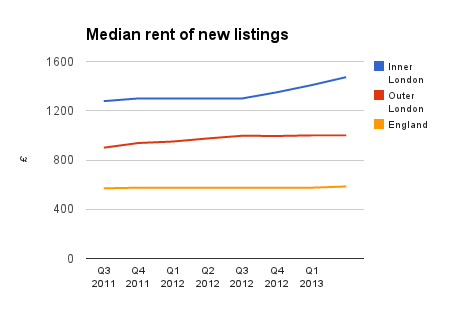 Pulling together up-to-date data, news and comment about housing and planning in London.
Data – rents
The median monthly rent for all property newly advertised on the rental market is:
Inner London – £1473
Outer London – £1000
See borough by borough breakdown of median rents.
Last updated 13/10/13
Inner London: Camden, City of London, Greenwich, Hackney, Hammersmith and Fulham, Islington, Royal Borough of Kensington and Chelsea, Lambeth, Lewisham, Southwark, Tower Hamlets, Wandsworth and Westminster
Outer London: Barking and Dagenham, Barnet, Bexley, Brent, Bromley, Croydon, Ealing, Enfield, Haringey, Harrow, Havering, Hillingdon, Hounslow, Kingston upon Thames, Merton, Newham, Redbridge, Richmond upon Thames, Sutton, Waltham Forest

***
Data – sales
The average house price in London is:
All buyers – £437,000
First time buyers – £336,000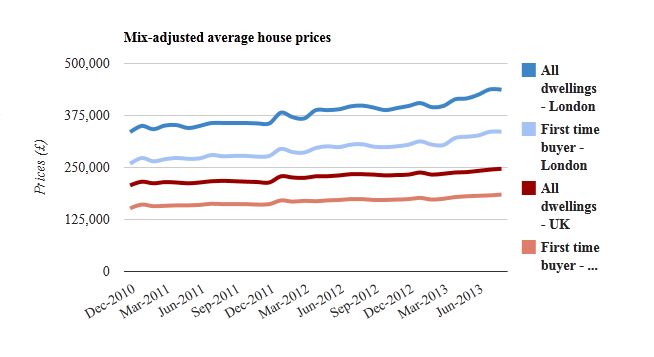 See London house price data back to 2002. Image: GLA's London Dashboard

***
Recent comment
Michael Goldfarb in the NY Times – London's Great Exodus
Briefly: London property has become a currency of investment for the super-rich. This is pricing out the middle class. London's soul may leave with them.
Snipe Thoughts: The most subtle response to this piece is from Mark Kleinman who accepts some of Goldfarb's analysis, but argues that you have to realise that London is growing – fast – by attracting the very rich and the very poor. The gap between rich and poor is not caused by London. It's just that London brings both groups closely together. Both groups choose to be here rather than elsewhere. An optimist would say that this means London is not the problem. It is well placed to be part of the solution. That's what an optimist might say.

***
Zoe Williams in the Guardian – The London housing bubble will gobble up our capital's civic space
Briefly: – There's a housing bubble in the South East. But we should beware losing our civic space as we try to address the supply shortage.
Snipe Thoughts:
Williams believes there's a shortage of housing, which should be addressed. But she warns of the dangers of libraries and town halls being sold off for flats as part of a solution.
"Think how many flats you could get into one of those buildings, and how majestic their windows would be. It would solve a lot of financial crises (at least for a fortnight) in one knock, if those employees could just work from home. The entailments for local democracy would be seismic and irreversible, but it would be hard to put an actual cash value on them. The cash value of the land, meanwhile, is very easily established – and it's massive."
This is vague and sentimental. Councils (and the Met Police, and the Fire Service) may be able to sell off some of their valuably sited buildings for housing, and provide the services that people want from other places and in other ways. Why is this unthinkable? Why is it to be feared? There are no answers in the column.
***
Jules Birch at Inside Housing – Who Buys It?
Briefly: Trying to work out the government's unspoken arguments for help to buy.
Snipe Thoughts: Well worth a read to try to understand the thinking behind this policy, a policy which looks stark-staring mad when applied in London, but perhaps only mildly deranged elsewhere.

***
Recent Snipe posts
Conflict over proposed new Dalston flats goes way beyond the usual gentrification angst
Briefly: Making sense of one skirmish in the great war for the future of Zone 2.
***
London's housing market is changing. Londoners' aspirations might have to change too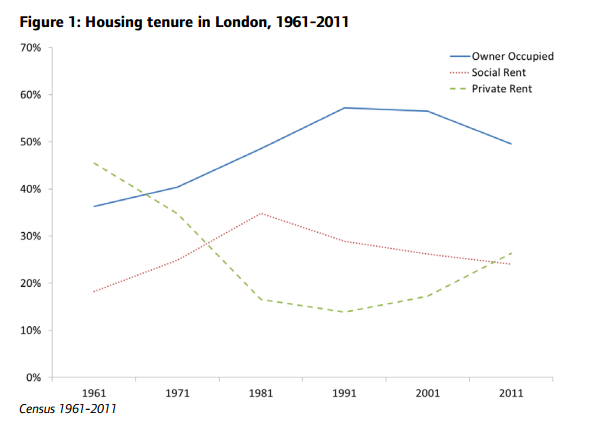 Briefly: A smaller proportion of Londoners own their homes than at any time since 1981. Perhaps it's time to stop thinking about the "housing ladder", and make peace with the new reality.

***
Questions for November's bulletin
Will Help to Buy materially affect the London housing market?
What do things look like when we drill down into the boroughs?
Lots of people agree on the problems. What about the potential solutions? What sort of policies might make things better?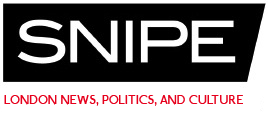 Get the latest articles from Snipe by following on Twitter and Facebook

About this writer
Mike Pollitt
Mike Pollitt is the editor of The Metropolis.
---