Mike Pollitt | Friday 3 February, 2012 10:08
Jenny Jones, Ken Livingstone's effective running mate rival for the mayoralty, has a piece at the Guardian pivoting off The Times's new cycling campaign. She doesn't say anything new, but she doesn't need to. Just getting more people to pay attention to what she's been saying for ages will be enough. Sample quote:
"…we have to be clear that the mayor's advice to cyclists at a recent assembly meeting that you will be OK if "you keep your wits about you" is no excuse for inaction on building high-quality cycle lanes."
Meanwhile The Times continues its conversion. It has a must read interview with a lorry driver who hit a cyclist. They think this campaign is so important they're putting it outside their paywall. Which goes to show how ridiculous is their paywall. Anyway, it's great to be able to direct you there.
"So I spun the wheel as fast as I could, braked, put the vehicle into the ditch on the other side of the road, hit the cyclist with the front near side of the cab, threw him down the road about 30 or 40ft. I ended up in the ditch. I didn't see him go down the road – I just heard the crump."
And also today Ross Lydall in the Standard reports on a new campaign specifically trying to eliminate cycling collisions with HGVs.
This is about raising awareness and improving infrastructure. The first is finally happening, now what about the second?
Jenny Jones at Comment is Free – Safety comes first if we want a cycling revolution
The Times – The lorry driver's story: 'Every time I see a cyclist I remember the accident'
Ross Lydall at the Standard – 'See Me Save Me' campaign launched after 50 Londoners kiled by HGVs in three years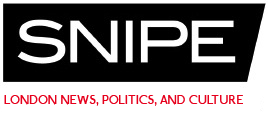 Get the latest articles from Snipe by following on Twitter and Facebook

About this writer
Mike Pollitt
Mike Pollitt is the editor of The Metropolis.
---