Gavin Mecaniques | Thursday 16 May, 2013 18:25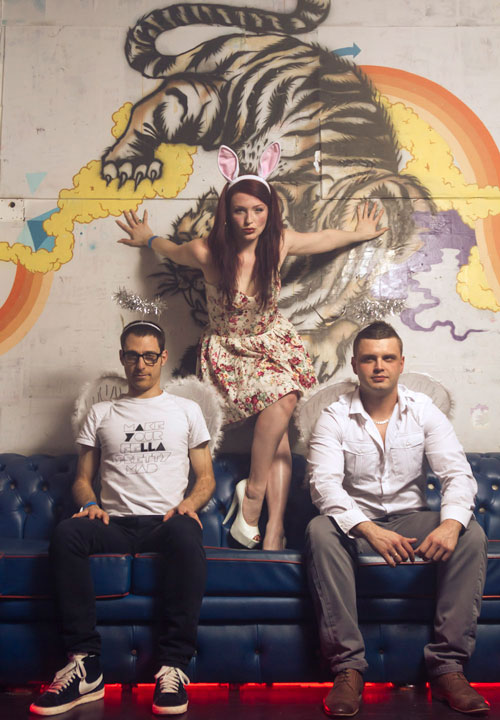 Madeleine Dunbar & Guy Katsav talk about their fabulous Tigermonkey.
What is Tigermonkey?
Tigermonkey is a burning ball of scandalous and bass heavy energy ready to be spread with love and sexiness across the universe.
What's the strangest gig you've ever had?
Guy – We were booked to play a massive venue and last minute Madeleine just didn't show up so I decided to take my guitar and improvise an acoustic set. I somehow thought it would be a good idea to sing to people in the audience intensely, wearing my underpants. People started leaving and booed me off. Luckily I woke up crying because it was only bad dream. We're smashing it live!!!
What lyrics are you proudest of?
We're proudest of the use of the letter D. You gonna have to listen to our song OCD to understand.
What's the secret to writing a great song?
Madeleine – Tea
Guy – Handcuffs for Madeleine to keep her in one place
What sounds are you listening to right now?
Madeleine – I'm on a reggae tip. Buju Banton and Eek-a-mouse
Guy- right now I think I can hear an ambulance…. 
What's the Tigermonkey rider?
Madeleine- dark rum and transformer snacks
Guy- pepto-bismole
Have you ever met a hero of yours? What was it like?
Madeleine- Ron jeremy – sexy
Guy- Kirsty Allsop from Location Location. Amazing! She's from telly.
What's the most unbelievable thing that's ever happened to you?
Madeleine- once I left the tea over an hour and when I came back it was still hot!!
Guy- I can't top that…
What do you love (and hate) most about London?
Madeleine- I love the people and I hate the people. 
Guy- I can't top that.
What can we expect from Tigermonkey and where can we see you soon?
Expect a lot of noise. Come see us live in Surya kings cross on the 17.5 or Hoxton b&k on the 27.5
More TIGERMONKEY
Article image copyright Gavin Mecaniques.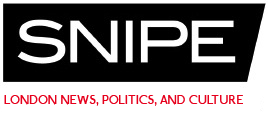 Get the latest articles from Snipe by following on Twitter and Facebook
About this writer
Gavin Mecaniques
---