Tom Jenkins | Tuesday 12 July, 2011 16:06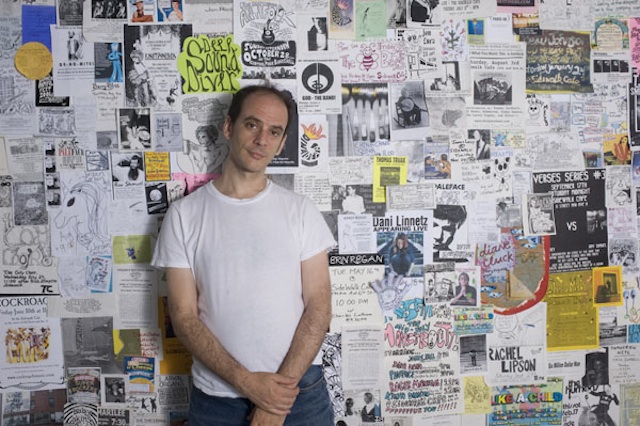 Halfway through my interview with Lach, the Brooklynite breaks off from our conversation to admire a nearby flower 'exploding with colour' in the Edinburgh garden where he's sitting. He loses his train of thought. 'What were we talking about?' he asks me. You were telling me that anti-folk is not just music; it's an ethos I say. 'Oh yeah right' continues the man widely credited as being the father of New York anti-folk, 'it's the poetic acid to crack that mental egg and open you up and bring out that child like innocence' he says, before returning to the flower.
Lach is in Edinburgh ahead of this year's Fringe Festival, where he'll be performing a one-man show throughout August at Cabaret Voltaire. Lach, The Waitress, The Walls and The Weirdos is based on his experiences running and playing at the legendary Antihoot at NYC's Sidewalk Café for 15 years, the epicentre of anti-folk that spawned the likes of Jeffrey Lewis, Regina Spektor and The Moldy Peaches. In addition, he'll be resurrecting the Antihoot every night at the Gilded Balloon and producing a CD of the best acts. Does he feel Edinburgh can compete with NYC? '(Edinburgh's) another section of the simultaneous now' he says. That would be a yes then.
This is his second time at the Fringe. Last year's The Day I Went Insane show was his first foray into comedy, a move encouraged by BBC producer Richard Melvin, whom Lach had worked with on several radio shows. It was, by the sounds of it, a complete blag. 'He asked me if I'd be interested in doing the Fringe. As it got nearer the time I think he expected me to have a one-man show prepared but I kept stalling. I just went on stage and started rambling. The room was packed. I didn't need notes…it was like a drug'.
Now well and truly hooked, it's hardly surprising that the man once described by the New York Times as a 'Manhattan institution' has found the transition to live comedy a relatively smooth one. His songs bristle with a matter-of-fact humour and speak of three decades worth of eccentric character study at the heart of New York's alternative music scene – he first moved to Greenwich Village in 1982. Take this line from Everyone's Therapist, a track from his soon to be released sixth studio album Ramshackle Heart: 'Donald is fucked-up, he knows I'm a sober guy. So why does he spend so much time telling me how great it is getting high?'
The album was co-produced by Neil Halstead, formerly of Slowdive and now Mojave 3, a 'wonderful songwriter and great guy' according to Lach, at an old RAF hangar come studio in Cornwall. Recorded in a mere two weeks, albeit with a further two weeks set aside for mixing, it's a warm, organic record featuring two members of Halstead's touring band and an untried drummer who turned out to have 'a bit of a Mo Tucker in her'. Lach seems happy with the results: 'I was pretty sceptical at first, I had no idea of what the record should sound like…but we had a wonderful telepathy, we were in sync. Kaz is a wonderful drummer; Neil has an amazing voice. I'd like to do another record with him, maybe like a duets album. Our voices work well together'.
Two shows a night for almost a month is surely going to test his endurance, even if he is a 'sober guy'. Is he planning to spend a good few weeks decompressing back in New York once the festival's over? 'Oh I'm not going back to New York', he tells me, 'I'm all sold up'. So where is he thinking of settling? 'I'm seriously considering Edinburgh…but the future is unwritten, as Strummer said'.
Ramshackle Heart is out July 18th on Song, By Toad Records.
Lach – Break The Day by snipelondon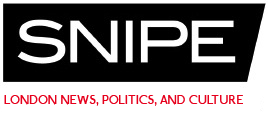 Get the latest articles from Snipe by following on Twitter and Facebook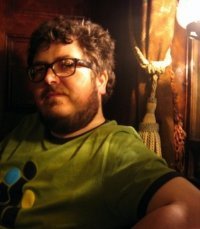 About this writer
Darren Atwater
Darren is the editor and publisher of Snipe.
---