Darryl Chamberlain | Friday 9 March, 2012 12:55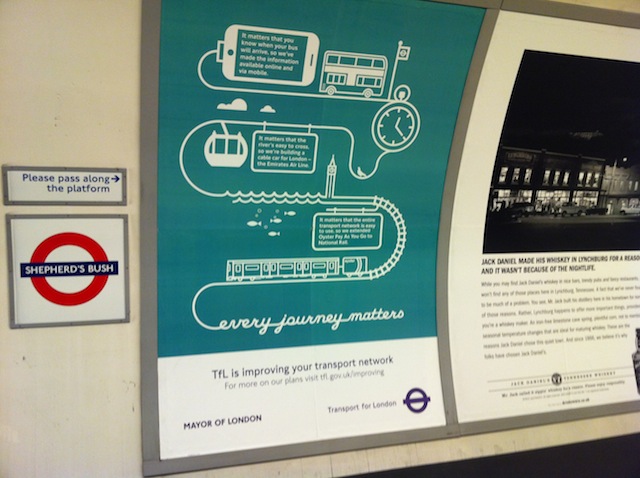 They appeared just after New Year. You couldn''t miss them —at Tube stations and bus stops. "Every journey matters," they declared.
For the first time in decades, no leaflet explaining 2012's fare rises was created—but instead, stations took delivery of thousands of shiny booklets bearing the same slogan.
With an introduction from the mayor, they explained just what he had been doing to make Londoners' travel better over the past four years. There's even a special section of the TfL website, with a video from Boris.
At least the mayor knows that transport matters. With polls showing Ken Livingstone pushing ahead on transport, every signal failure, every delay, every cancelled bus or train could cost Boris votes.
But all Every Journey Matters does is remind voters how little Boris has done on transport—and how many improvements have actually been down to his predecessor.
Of the 12 improvements listed on the website, eight began under Ken's watch. Talks about Oyster pay-as-you-go on National Rail had been going on for years, while TfL had been developing hire bikes before Boris took office. "It's the best of any big city in the world," he boasts on the website—yet surveys show 99% of Londoners never use them.
Similarly, the DLR extensions and London Overground began under Ken, while the ability to get live bus arrival times online has been in the pipeline for years (it's part of the same GPS-based system which gives out "next stop" information in buses).
Tube upgrades have been under way for years too, while much-trumpeted accessibility improvements —"it matters that everyone has easy access to London's transport network"—were actually cut back when Boris took office , and have still been branded a waste of money by Boris's cheerleaders.
Even the safer transport teams—dedicated sets of police based in local boroughs—first took to the streets before Boris took over.
That leaves just four "improvements" which Boris alone can take credit for. Making it easier to pay the congestion charge, which helps motorists, and "smoothing traffic flow", which makes pedestrians wait at crossings for longer to help motorists.
Which takes us down to two public transport projects. The cable car will no doubt be very nice to look at —but is the solution to a problem very few people have. If it ran from North Greenwich to Canary Wharf, it'd be a surefire hit. Instead, it'll land just short of the ExCeL centre, providing an unparalleled view of Silvertown scrapyards, and is eating up cash that should have been allocated to TfL's rail projects.
Finally, there's the New Bus For London. But so far, an investment of £8m has seen just two vehicles go into service on the 38 between Victoria and Clapton. That hasn't stopped TfL plastering London bus stops which will never see a Borismaster with posters proclaiming their brilliance. It could be a hit—but as the money could have gone on a whole fleet of conventional low-pollution buses, it's a high-stakes gamble.
More telling are the reminders of what could have been. Work on extensions to Croydon's Tramlink and a new tram between Camden and Peckham —which could have provided the mayor with a real lasting legacy—was cancelled by Boris. A mile from the cable car site, a fenced-off plot of land in Charlton is all that remains of a bus scheme for Greenwich which was also axed.
Sonia Purnell's terrific biography of Boris Johnson, Just Boris, records the mayor desperately trying to find fund "increasingly bizarre, even panicky, 'legacy' projects" as the election approached.
It may be true that every journey matters. But really, it's every vote that matters. With the Tube as delay-prone as ever, Boris will be hoping that a handful of buses and a single cable car will win the day on 3 May.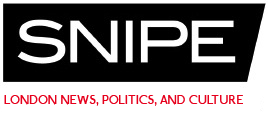 Get the latest articles from Snipe by following on Twitter and Facebook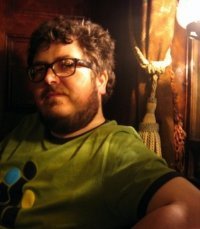 About this writer
Darren Atwater
Darren is the editor and publisher of Snipe.
---