Adam Bienkov | Wednesday 19 December, 2012 10:47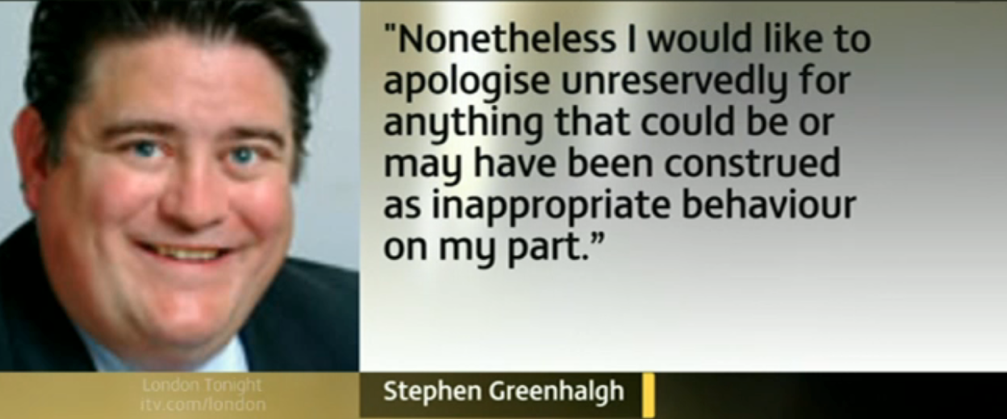 Boris Johnson is to take no action against his policing deputy following allegations that he molested a female member of staff.
Last week we revealed claims that the Deputy Mayor for Policing Stephen Greenhalgh molested a woman in the City Hall lift.
Following widespread media reports, the Mayor asked City Hall's monitoring officer to review the allegations.
The monitoring officer spoke to the woman concerned who said that the "core element" of the allegations were true.
However, he chose not to speak to the Deputy Mator for Policing Stephen Greenhalgh, saying that: "I do not consider that to have been a necessary part of this process."
As no official complaint had been made he decided that any disciplinary action should be a matter for the Mayor.
Speaking at Mayor's Question Time, Boris said that he took "a very strong line against inappropriate behavior, sexual discrimination and harassment."
However he said that he would take no further action against Greenhalgh because "no hard and fast conclusions" could be drawn on what had happened.
Conservative London Assembly Member Andrew Boff criticised unnamed Assembly Members for speaking to the media about the allegations, claiming that it would discourage other members of staff from complaining about harassment.
Stephen Greenhalgh has yet to speak publicly about the allegations. However in a bizarre statement last week he apologised for the incident whilst claiming not to remember it.
He is due to appear befor the Assembly's police and crime committee tomorrow.
---