Adam Bienkov | Sunday 1 April, 2012 08:34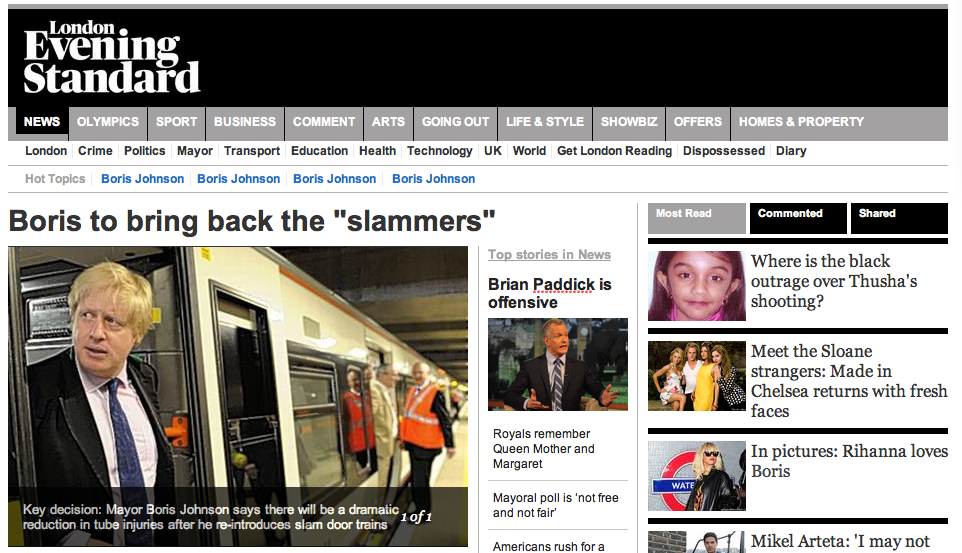 Boris Johnson will bring back the much loved slam door trains to London if re-elected, he announced today.
The Mayor told a hustings in the City that he would introduce a 21st century fleet of "slammers" at no cost to the taxpayer:
"We should on day one, act one, scene one, hold a competition to get rid of the menace of electric guillotine slide-doors. They wipe out commuters, there are many commuters killed every year by them.
A spokesperson for Boris's campaign said that passengers would feel "liberated" by the new hop-on hop-off facility provided by the trains:
"For too long Londoners have been restricted to only getting off of trains onto station platforms. If Boris is re-elected he will free Londoners to make their own choice as to where and when they should get off of a train."
The last slam door trains were withdrawn from service in the 1990s, quite possibly by health and safety obsessed killjoys, at the behest of Ken Livingstone.
---