Adam Bienkov | Tuesday 11 December, 2012 14:30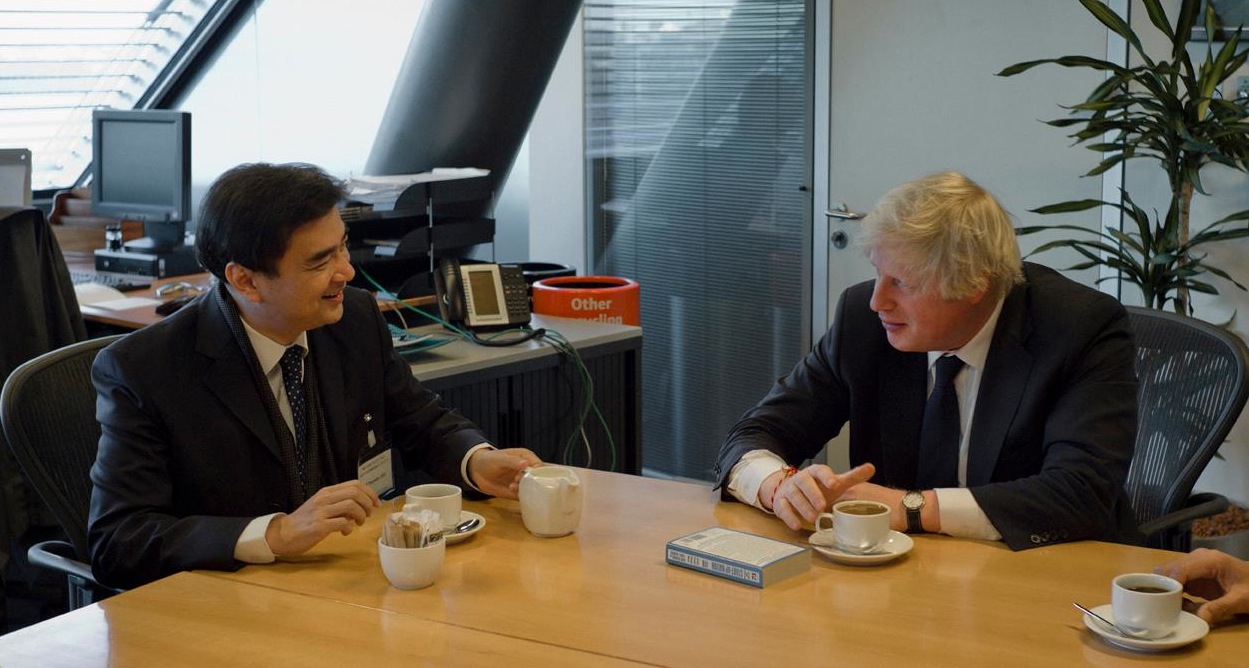 Boris Johnson has defended his decision to welcome a controversial Thai politician to City Hall, despite him facing a murder charge.
Former Thai Prime Minister Abhisit Vejjajiva was charged with murder earlier this month.
The charge relates to Vejjajiva's decision to authorise the use of live ammunition against anti-government protestors in 2010.
More than 90 people died during the protests.
Speaking to the BBC yesterday, Vejjajiva said he had "very little option" but to allow government forces to fire on protestors.
The Mayor would not be drawn on the charges against Vejjajiva today, but insisted that the meeting was purely "private."
Photos of their meeting were posted on Vejjajiva's Facebook page last night.
A spokesperson told The Scoop:
"Abhisit Vejjajiva is leader of the Opposition in Thailand and recently met with the Foreign Secretary William Hague. This was a private meeting between two men, Mr Vejjajiva and Mr Johnson, who were at school together."
Vejjajiva and Johnson were fellow classmates at Eton. When Vejjajiva was elected in 2008, Johnson said
"He was an exact contemporary of mine at school and is a seriously clever fellow. I'm sure he's going to do great things in Thailand."
Vejjajiva is due to face questioning tomorrow. If found guilty he could face the death penalty.
---