Alan Hindle | Monday 14 March, 2011 21:24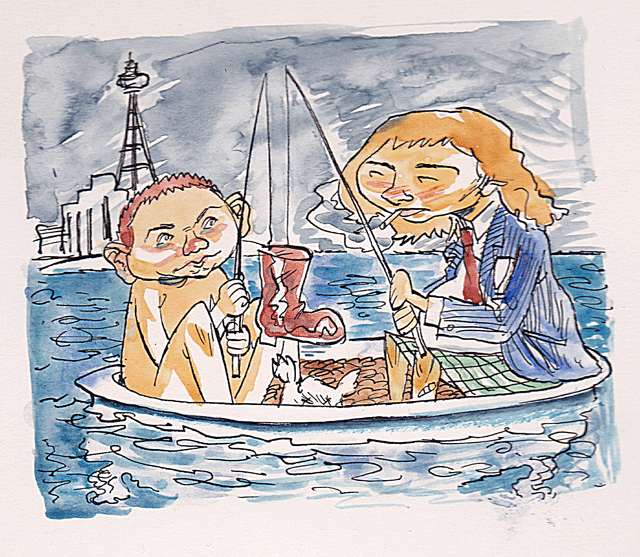 Winterlong, Soho Theatre, 21 Dean Street W1D 3NE 020 7478 0100 Until 11 March
Shunt, ICA, The Mall, London SW1Y 5AH 020 7930 3647 Completed
A pregnant, teenage girl sits by a canal having a smoke somewhere in the fairytale land of the north. Manchester? Near Liverpool? She has a strange encounter with a filthy, feral, manic, half-naked child-of-the-street, whose only possession are a pair of red wellies.
They banter and abuse, he cadges a cigarette, only to stub it out. "You shouldn't smoke. Give your baby cancer. Might come out with no head. Just a pale body like a bag of milk." She ends up making him a jam sandwich and declaring her hopes the baby grows up to be just like the boy. Immediately her aptitude for mothering should be questioned.
Winterlong is a dark, absurdist production by first time playwright Andrew Sheridan. The story circles round a dysfunctional family. The daughter, a tearaway turned slightly psychotic bitch, and her definitely psychotic boyfriend give the baby, Oscar, to the grandparents to raise. With the implication (as I saw it) that granddad is possibly gay and trapped all his life in a loveless marriage, they are not exactly ideal foster parents. Still, granny loves the boy, and he grows to be a good natured, somewhat uncanny oddball.
Entering the Soho Theatre I was given a copy of the script. Leafing through made me nervous. Full of short, punchy "poetic" non sequiturs that try relentlessly to shock, it looked like I was in for an evening of "magical" theatre. However, from early on, two things became apparent to me. One, the play is very funny, with bags of lines that would never fit in anybody's mouth, but somehow spouting out of grim northerners feels real enough. It pushes the grim kitchen sink drama over a border into Flann O'Brien's The Poor Mouth territory.
Two, and this is again possibly just my own theory, the play sounds like it was written by a precocious ten-year old, possibly Oscar, focusing on the things a young boy finds fascinating. Dead dogs, poo, pustulating diseases. Is the play all happening in the mind of an abandoned, abused child, presenting adults talking the way a kid thinks grown-ups talk, and issues of sexual abuse, abandonment, and death with a naïve but piercing understanding?
The performances are excellent—it's hard to spout poetry and still sound like people. Harry McEntire as Oscar is especially good. He manages to be charming in a role which could have veered into Forest Gumpism but instead retains an otherworldly weirdness that makes events seem perfectly plausible.
Altogether, an occasionally stilted but always funny and fascinating story for adults who like a bit of light misery before bedtime.
The Institute of Contemporary Arts hosted Shunt for its recent Live Weekends event, consisting of five days of theatre, art, music and opportunities to crack your head on the claustrophobia-inducing architecture. The ICA is a small place, a series of narrow corridors, and small, sunken rooms, it gives the impression of being a submarine for artists. It's a fairly simple layout. On this side there's that and on that side there's this, but as I found myself wandering up and down the same hallway looking for various events- possibly I was suffering a mild concussion. I had been bending over peering in the dark window of the Reading Room, which sits between the ground floor and the basement as a sort of inverse mezzanine. Failing to discern if anybody was inside planning to open the workshop scheduled for 6, I straightened up and smashed my skull on the deep ledge framing the window hard enough to make the world look like a 1960s polaroid picture left out in the sun and sound like a parade of fire trucks on Dooms Day.
But enough about me.
Shunt, homeless while work is being done on their south London venue, continued their regular happening as one of the ICA's Live Weekends. In the main gallery singer/songwriters strummed guitars while a tiny smoke machine at the corner of the stage farted out atmosphere. A brilliant, home-made game called Space Postman was being played by a girl of ten, manipulating knobs controlling a clunky hand-doodled spaceship around a styrofoam meteor cloud to collect mail lost in space. There's art to be seen, such as the mouldering bones of a dead ship infested with slightly robotic vultures. And there is theatre.
Stationary Excess has an unnamed woman pumping relentlessly on an exercise cycle. She tells the life story of an extraordinary man, a geeky journalist who can fly and possesses X-ray vision. She knows the events of his life are true because she saw it all happen, and finds herself well placed to give us the intimate details of his family, social life and aversion to weird green rocks.
This show deserves an extended life at a Fringe festival somewhere. A simple and hilarious story, beautifully told, with what is, undoubtedly, the greatest champagne-based gag of all time. Seriously. It was so funny I had champagne coming out of my nose too, and I wasn't even drinking the stuff. But that might have been my smashed brains.
Shunt is like getting all your most creative friends together to show off their latest art, and hopefully they will be home again soon.
Email alan.hindle@snipe.at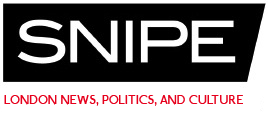 Get the latest articles from Snipe by following on Twitter and Facebook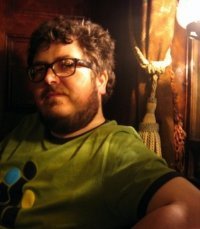 About this writer
Darren Atwater
Darren is the editor and publisher of Snipe.
---