Darryl Chamberlain | Wednesday 24 August, 2011 09:45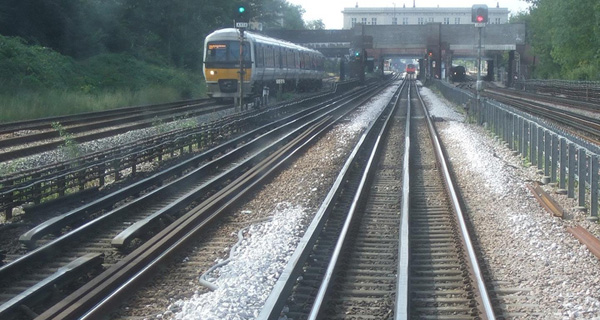 London's politicians want a sparkling new transport network – except when they can make a political point out of it, it seems.
Ken Livingstone's campaign has launched a petition demanding Boris Johnson halt weekend closures on the Jubilee Line – despite the mayor implying there would be no more shutdowns once the long-delayed upgrade of the line was completed.
Stations on the northern end of the line – including Ken's local stop at Willesden Green – will face three closures this autumn. The rest of the line, through central, south and east London – the areas worst-hit by the Jubilee's earlier closures – will be unaffected.
This is down to works on the adjacent Metropolitan Line, now getting its own upgrade and a fleet of brand new train. As any Tube geek will tell you, the northern end of the Jubilee was originally a branch of the Metropolitan, and the two are still connected.
You can see for yourself in the picture above, taken from a Jubilee Line driver's cab. The Metropolitan Line is just inches to the left. Fancy working on that when the Jubilee Line's still running?
So one can't be closed without closing the other. It's a pain in the backside, but a sad fact of life, and one that north-west London Tube users are probably used to.
There's plenty of pressing issues involving London's transport. But a few weekends with nothing stopping at Neasden isn't one of them.
While Boris really shouldn't have suggested that the Jubilee Line would never be affected by engineering works ever again, does Ken Livingstone's team really want the Metropolitan Line to fall apart through lack of care?
London's passengers certainly deserve a better transport network – but they also deserve a better mayoral contest than this.
See also How London Politics Works, and How London Politics Works Part 2.
---